What Is a Steering Wheel Control Adapter?
Steering wheel control adapters are not as widely known as car audio system components, but as more and more cars come from the factory, new cars every year are equipped with some type of steering wheel control, and they become more and more important.
What Are Steering Wheel Control?
It is designed to reduce the risk of interaction with the car radio while driving. The basic idea is that you can use these controls without leaving the steering wheel or looking away from the road.
Different cars have different specific controls, but they usually allow you to adjust the volume, change channels, switch from the radio to the auxiliary input, skip songs, and so on.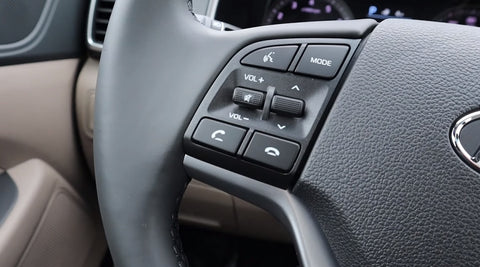 When the factory car stereo system includes a Bluetooth connection, the steering wheel control usually includes one or more buttons that you can use to make calls, hang up calls, and perform other functions. If the vehicle has any type of voice control, it will usually also have a button.
Because these controls are very useful, they can increase your safety while driving and make it easier to control the head unit without taking your eyes off the road. The idea of losing steering wheel control prevents many people from upgrading their car audio systems.
Upgrading Your Car Stereo Without Losing Your Steering Wheel Audio Controls
The popularity of steering wheel audio control systems has created a situation: For those who own the latest models and want to upgrade their head devices, once-rare luxury things are quickly becoming a real headache.
The simple solution is to completely abandon the steering wheel control and simply create a high-quality sound system, but it really doesn't need to be that way.
Fortunately, there are some ways to upgrade the factory head unit without losing basic functions, and the audio control of the steering wheel is no exception. In this case, the key to connecting the factory steering wheel control to a new head unit is a component called a steering wheel audio control adapter.
The function of these adapters is essentially the connection between it and the new head unit and interpret the commands sent from one to the other.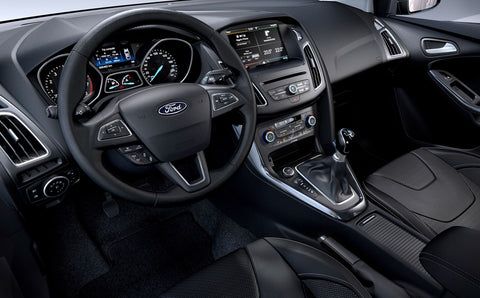 Steering Wheel Audio Control Head Unit Adapter Compatibility
There are some aftermarket head units are not compatible with steering wheel controls, but the major manufacturers provide a certain degree of coverage.
Most high-end navigation head units will include this feature, and a considerable number of after-sales unit heads also have this feature. You can't simply assume that any given head unit is compatible with it, but they do exist. The important thing is to investigate and check compatibility before you buy.
There is the function list on the box to check if the head unit is compatible with steering wheel audio control. The head units compatible with steering wheel control usually list something along the wired remote control input or SWI line as a feature.
Some head unit function lists also specify SWI-JS, SWI-JACK, or SWI-X. These are specific types of steering wheel audio controls, used by both original equipment and aftermarket car radios.
SWI-JS: Stands for Steering Wheel Input Jensen and Sony. Found in Jensen and Sony head units and other head units that use this standard.
SWI-JACK: Stands for Steering Wheel Input JVC, Alpine, Clarion, and Kenwood. Used by these four large manufacturers and some smaller ones as well.
SWI-X: This is a universal standard that is found in some aftermarket head units.