Kindly be aware that the Binize Android 13 CarPlay AI BOX is specifically designed for Factory cars equipped with wired CarPlay and a touch screen. For any other requirements, please get in touch with our customer service team prior to making your purchase.
Brand
Binize 
Type
Android 13 CarPlay AI Box
System
Android 13

Wireless CarPlay

Yes

Wireless Android Auto

Yes

HDMI

Yes

Bluetooth

Yes

Size
3.5 Inch*2.1 Inch*0.6 Inch
Power Input / Output

5V——1A

WiFi Receiver
2.4 GHz+5 GHz
Car support
Car with factory-wired CarPlay
Phone support

IOS 10+,iPhone 5, and new models 

Android 9.0+, except Samsung
Key Features:
Transform OEM wired CarPlay to wireless CarPlay/Android Auto
      ✔ Pre-Download YouTube and Netflix etc.
      ✔ Supports Micro SD multimedia
      ✔ Seamless iOS CarPlay and Android AUTO
      ✔ Plug-and-play via USB or Type_C
      ✔ Supports USB multimedia
Compatible with:
Only for vehicles equipped with factory-wired CarPlay.
For iOS 10 / Android 11 or newer, and select Samsung and Google phones.
Cars featuring integrated wired CarPlay from 2016 onwards.

     ✘ Incompatible with vehicles lacking factory-installed CarPlay support.

     ✘ Not compatible with BMW vehicles.


Fast & Free Shipping:

Your order will be processed within 24 hours. Following dispatch, you may receive an email notification with updated tracking information. Upon the package's arrival, you can expect to receive a physical confirmation.
1-YEAR WARRANTY:
One-Year Warranty: Enjoy a one-year warranty on our products, we'll promptly repair or replace any faulty items, ensuring your satisfaction.


PayPal Platform Guarantee: Rest assured with PayPal's platform guarantee, safeguarding your transactions. It provides added security, protecting eligible purchases from unauthorized transactions. Shop confidently, knowing your financial information is safe.
Support model list reference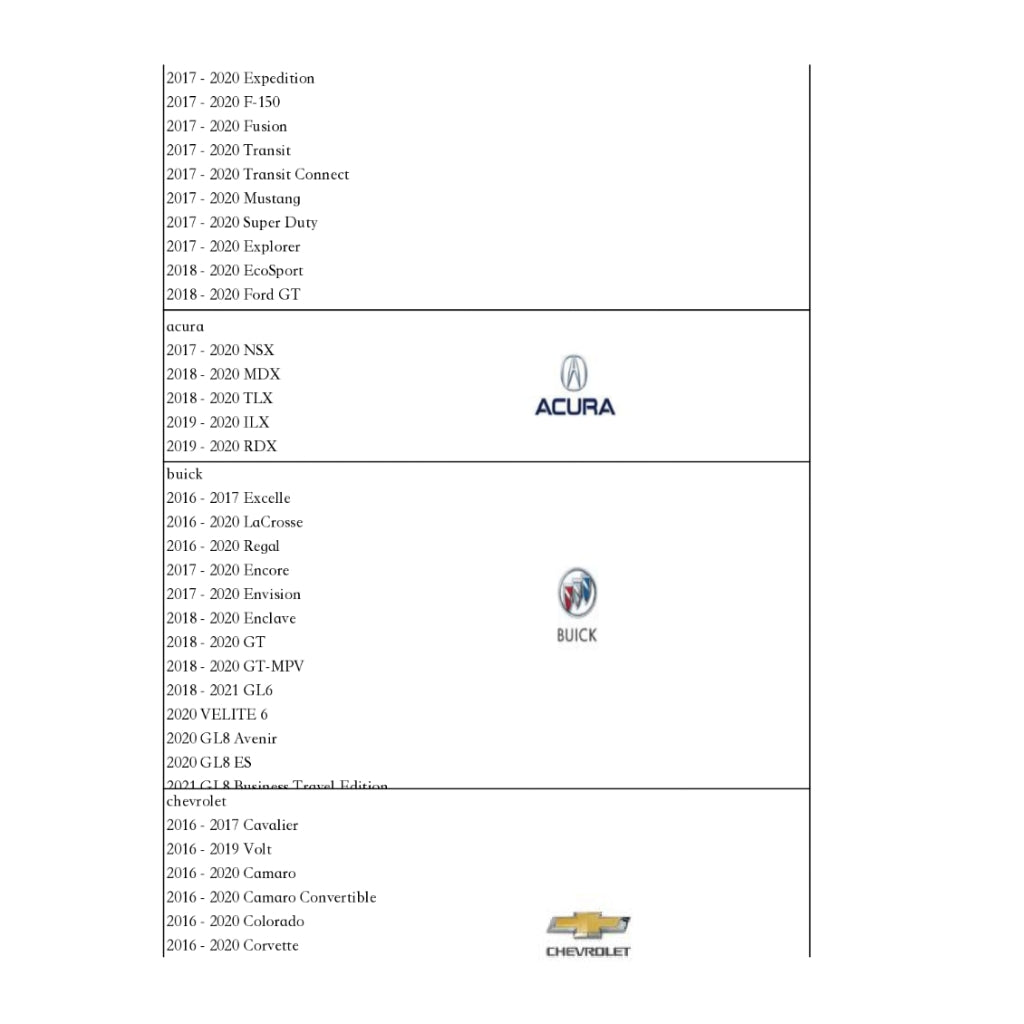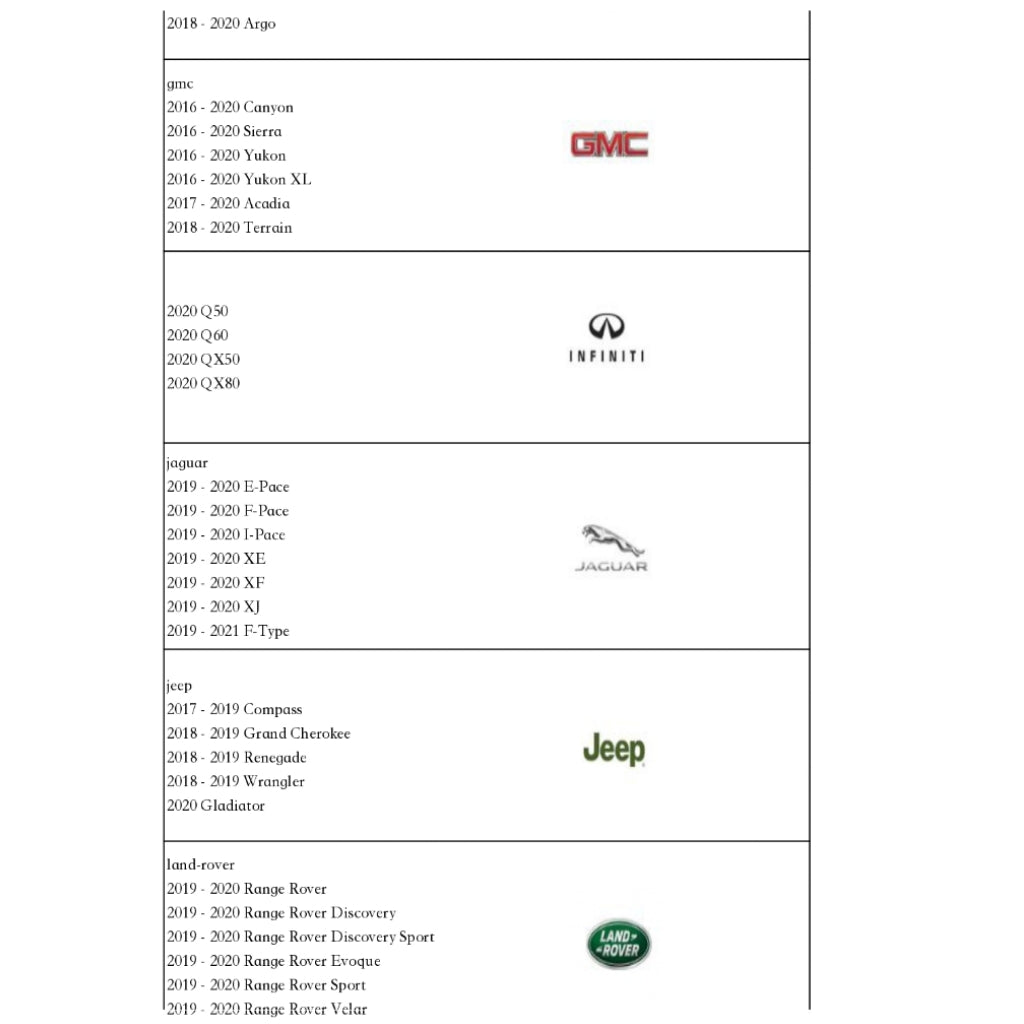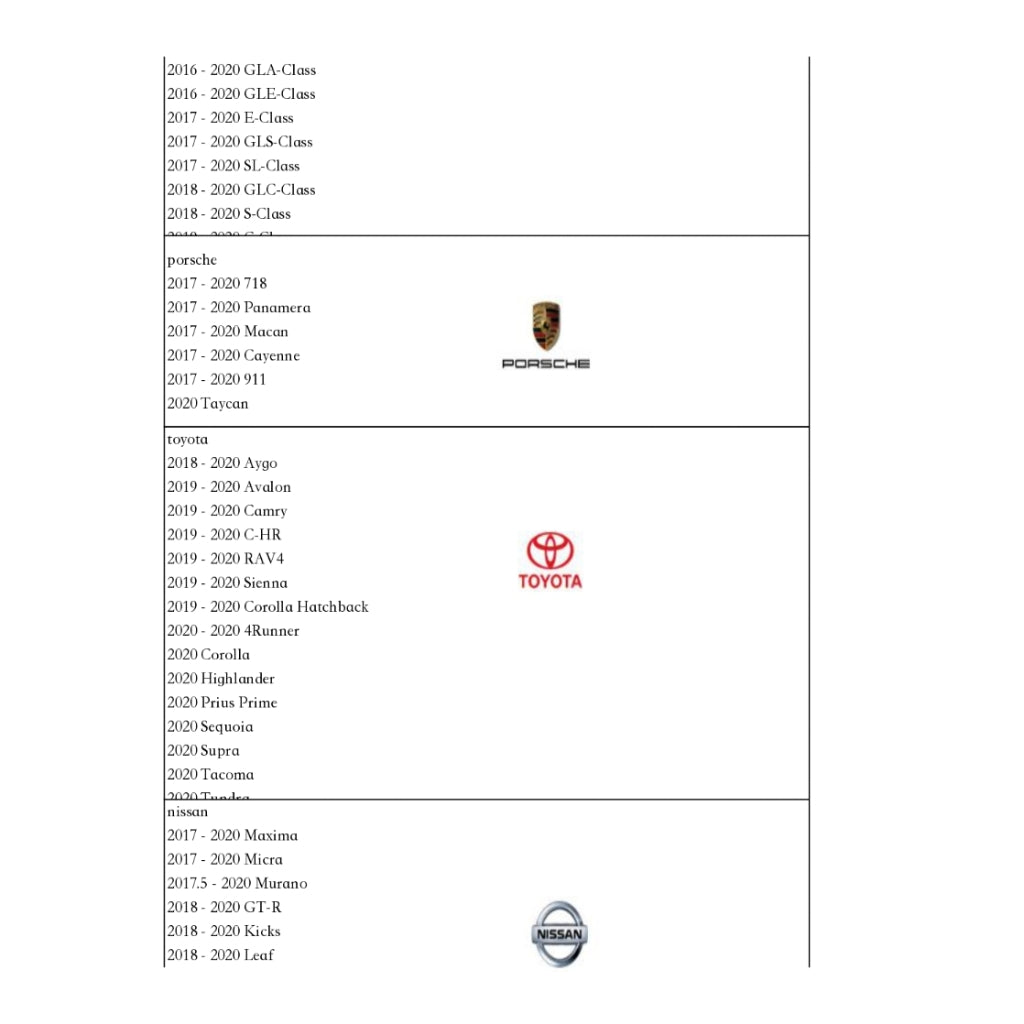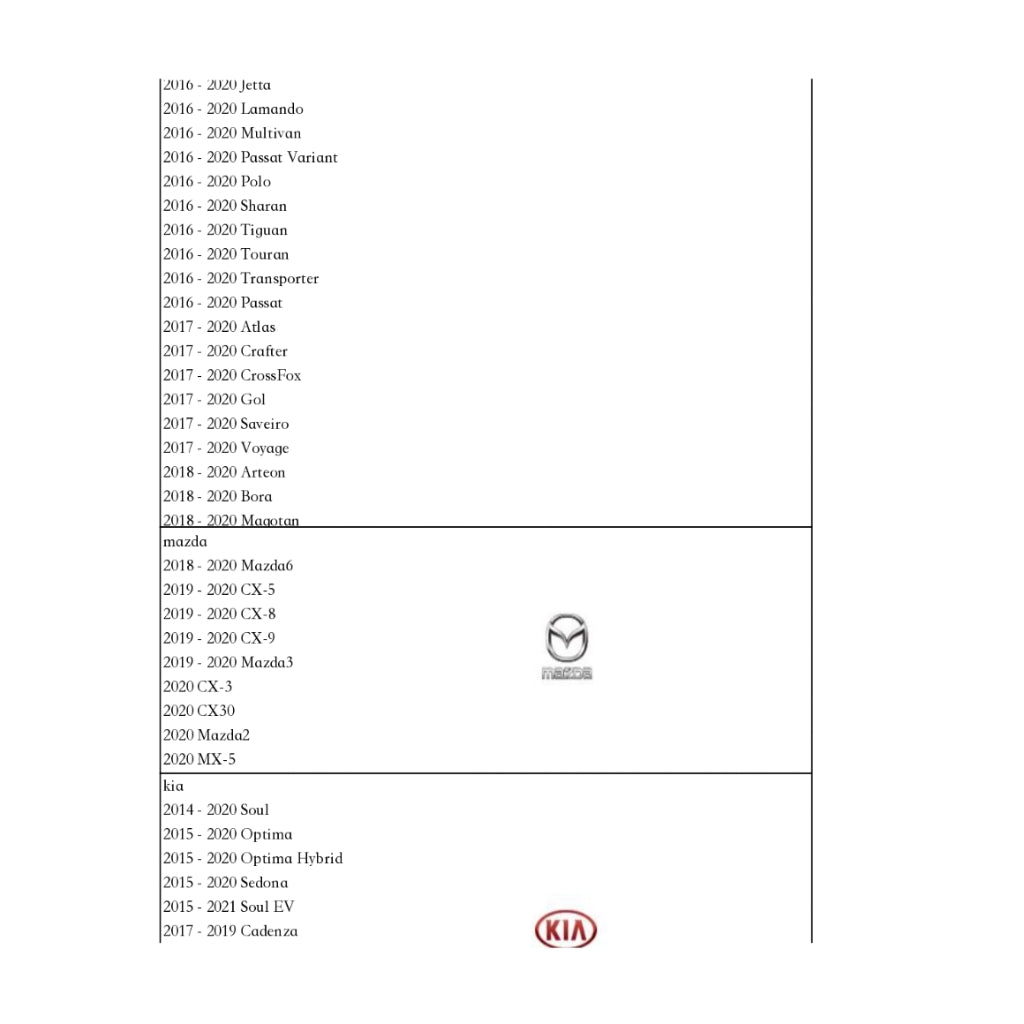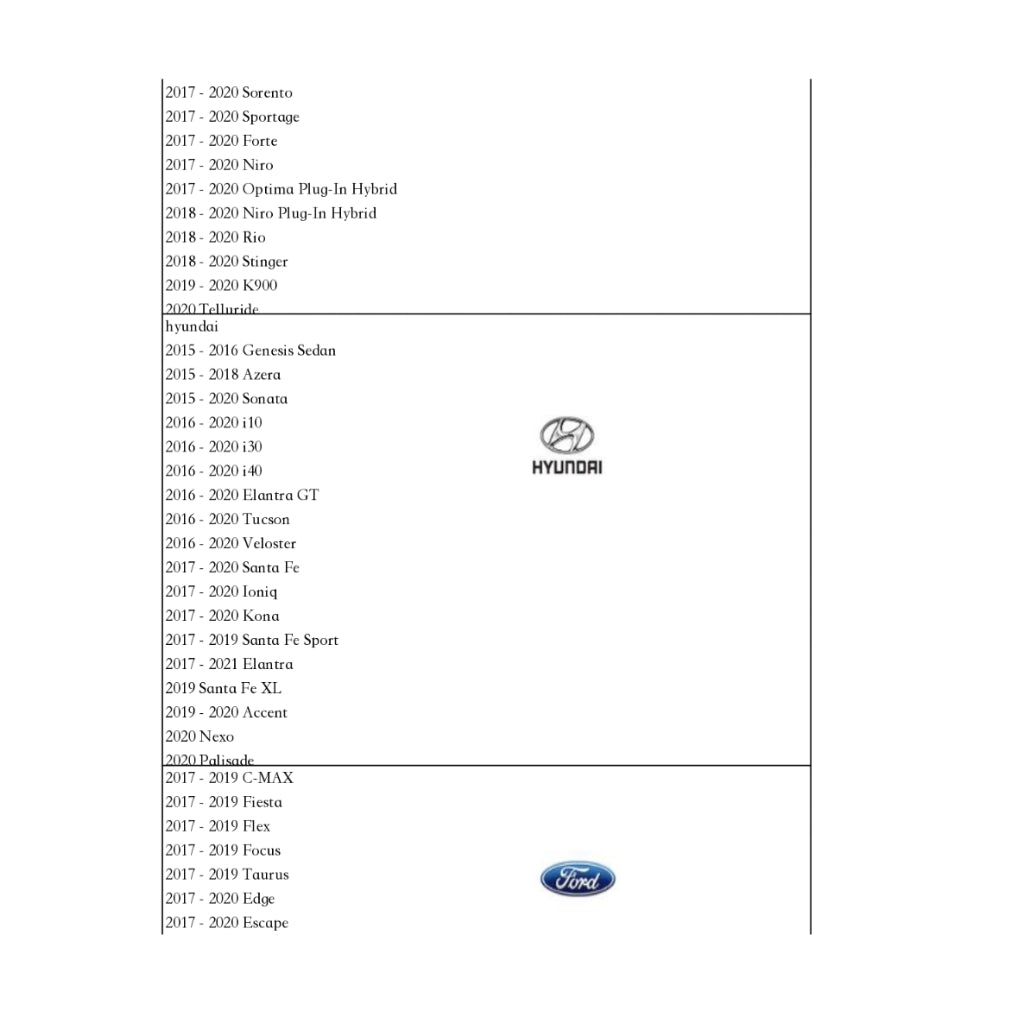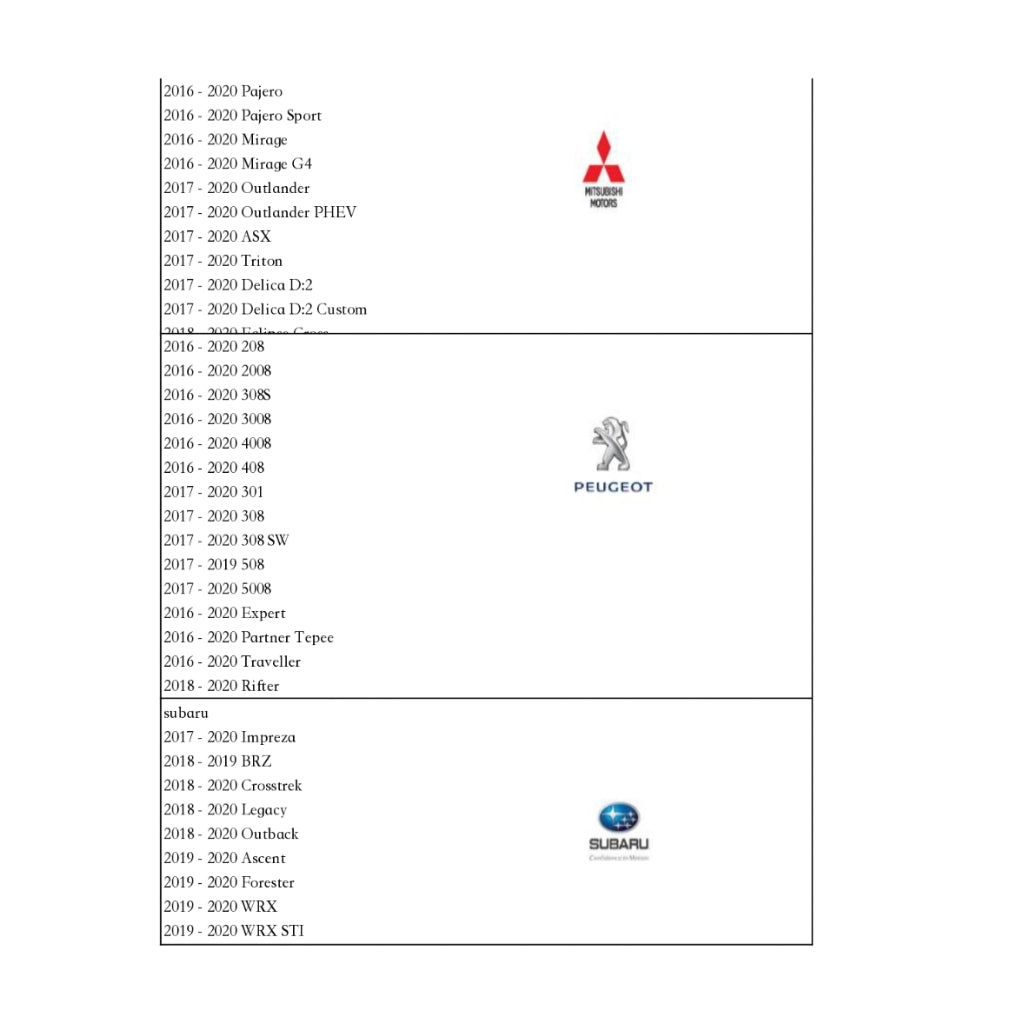 Please Note:
1- We provide free shipping services.
2-On the day you submit the order, we will send out your goods, you can check the logistics update information after 5 nature days.
Transport process
1-3 nature days for processing
Use China Post to send goods (free shipping), you can also choose to pay the postage and choose faster air freight, such as DHL, UPS, FEDEX.
Take the United States as an example. The last mile will use USPS to deliver the goods to your address. According to local conditions in other countries, international freight companies will choose the best quality method

3- If there are taxes and fees incurred during the contractor's process, It's the customer's responsibility to cover all the taxes

4- The following transportation methods are air transportation. The reference time to reach the United States is 15-25 days, and the time to reach Europe is 20-30 days. For other countries and regions, please contact customer service.

5- 60 days to return and exchange the goods.
 China Post Free shipping reference time (natural day)
North America
Transportation

 

Nature day
United States
13-25 days

FREESHIPPING

Canada
13-25 days

FREESHIPPING

Mexico
18-35 days

FREESHIPPING

Europe
Transportation Nature Day

 

UK, France, Germany, Italy, Spain, Netherlands, Austria, Belgium, Bulgaria, Switzerland, Czech, Denmark, Estonia, Finland, Greece, Croatia, Hungary, Ireland, Lithuania, Luxembourg, Latvia, Malta, Poland, Portugal, Romania, Sweden, Slovenia, Slovakia, Ukraine

20-30 days

FREESHIPPING

Oceania
Transportation Nature Day

Australia, New Zealand

20-30 days

FREESHIPPING

Asia (Middle East)
Transportation Nature Day

UAE

20-30 days

FREESHIPPING




Cyprus

20-30 days

FREESHIPPING




Israel

20-30 days

FREESHIPPING




Saudi Arabia

20-30 days

FREESHIPPING




Turkey

20-30 days

FREESHIPPING



Africa
Transportation Nature Day

South Africa                                                                     

18-35 days

FREESHIPPING
 We provide a faster shipping method, of course, this requires you to pay.
 Country

DHL, UPS, FedEx 

Australia, New Zealand

29.99$ 

7-15 natural day

United States, Mexico, Canada

29.99$

8-20 natural day

Jersey, Croatia, Lithuania, Latvia, Luxembourg, Czech Republic, Slovenia, Liechtenstein, Sweden, Switzerland, Monaco, Austria, Andorra, Malta, Portugal, Greenland, Norway, Slovakia, Cyprus, Hungary, Canary Islands, Italy, Guernsey, Spain, Greece, Bulgaria, India, United Kingdom, Netherlands, Belgium, Iceland, Gibraltar, Poland, Ireland, Denmark, Germany, Estonia, France, Finland

29.99$

4-11 natural day

Egypt, Israel, Jordan, Bahrain, Afghanistan, Turkey, Oman, UAE, Saudi Arabia, Libya, Kuwait, Qatar 

29.99$

6-14 natural day