How to sync phone to car?
Nowadays, cars can be considered as an indispensable means of transportation for every household, especially when you live in faraway suburbs or countryside areas. However, it also caused a lot of troubles for everyone, such as: serious traffic jams, get lost, etc. At this time, you need car radio to help. Not only can you watch movies during the parking time, you can also perform navigation during driving.
Among them, a large part of old drivers prefers local maps than online map, in view of the disadvantages of the car stereo Navi system that cannot update data at any time, many young people like to use smart phones to navigate, so how to do that?
What is the meaning of sync phone to car?
Which means that in-vehicle multimedia can map smart phones and tablets to each other through wireless WIFI, USB, and Bluetooth, then present the pages from smart phone to the car radio screen.
What the steps of sync my phone to my car?
Way A: Original phone data cable
This configuration is becoming more and more popular on the market now, and many cars have supported OEM CarPlay and Android AUTO. Sync the image, sound and navigation from smart phone to the central car radio screen through the original phone data cable. Android auto is designed for android phone.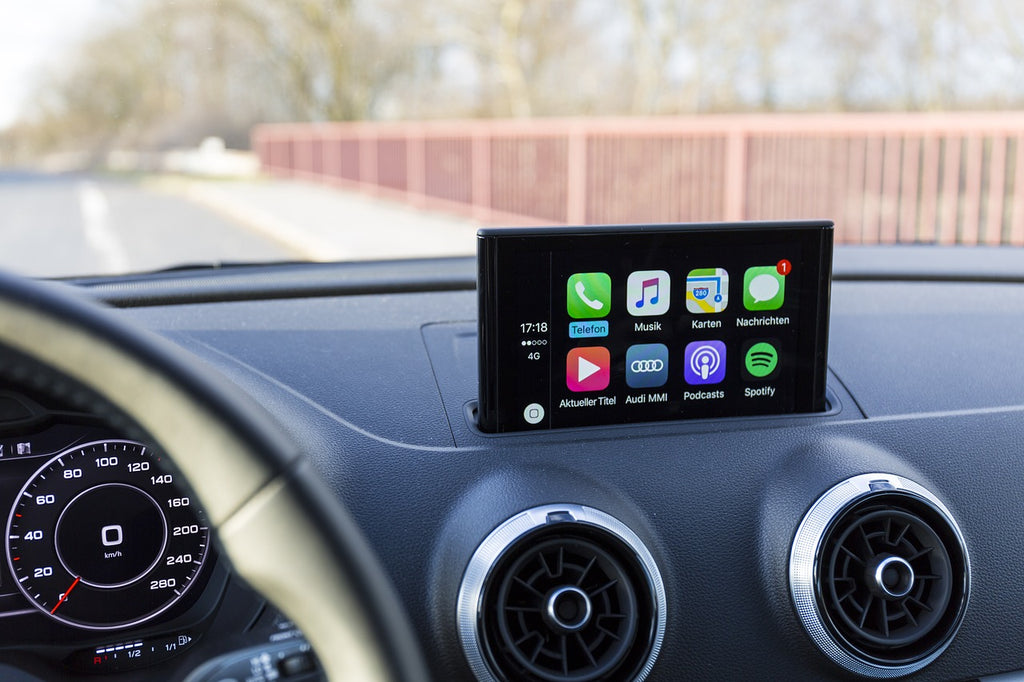 Specific steps:
Insert the original data cable into the car USB port and connect to the smart phone;
Press the menu button on the control car radio screen, find the CarPlay or AndroidAUTO function, and click to enter;
Operate the smart phone and click autoplay on the smart phone to map the audio and navigation to the central car radio screen synchronously.
Way B: Wireless Bluetooth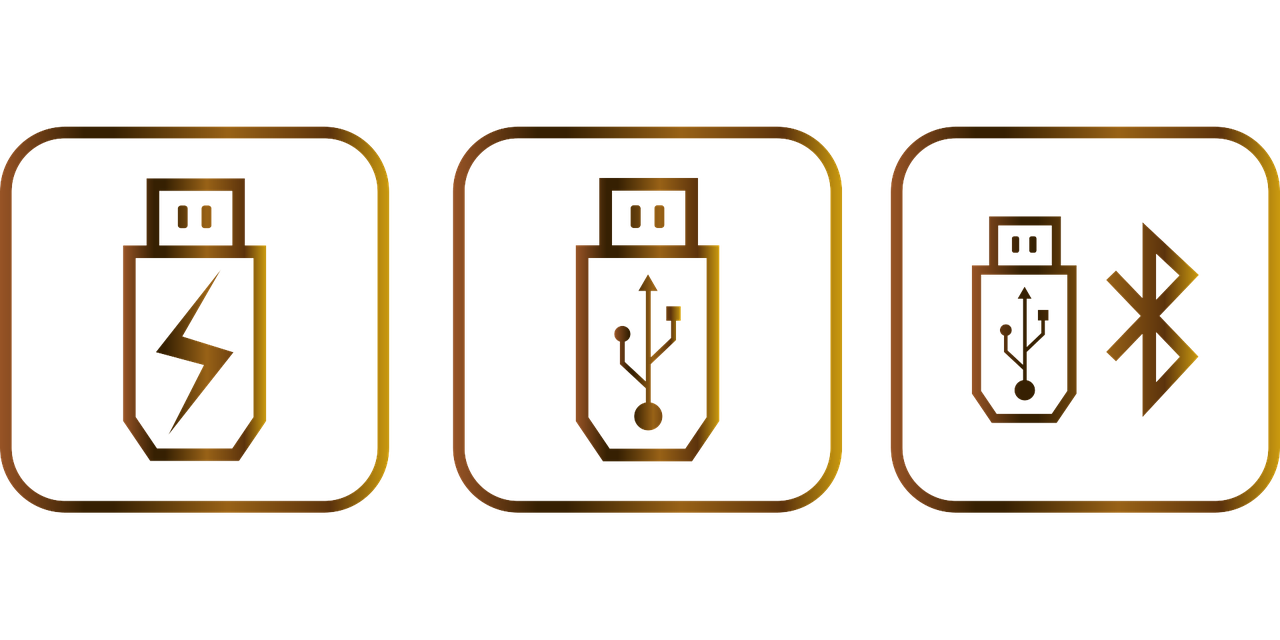 Most models currently on the car market support Bluetooth feature. It is very convenient to use, as long as the Bluetooth of the smart phone is turned on and the pairing is successful with the Bluetooth of the car, the disadvantage is that it can only sync the sound to the car system.
Way C: AUX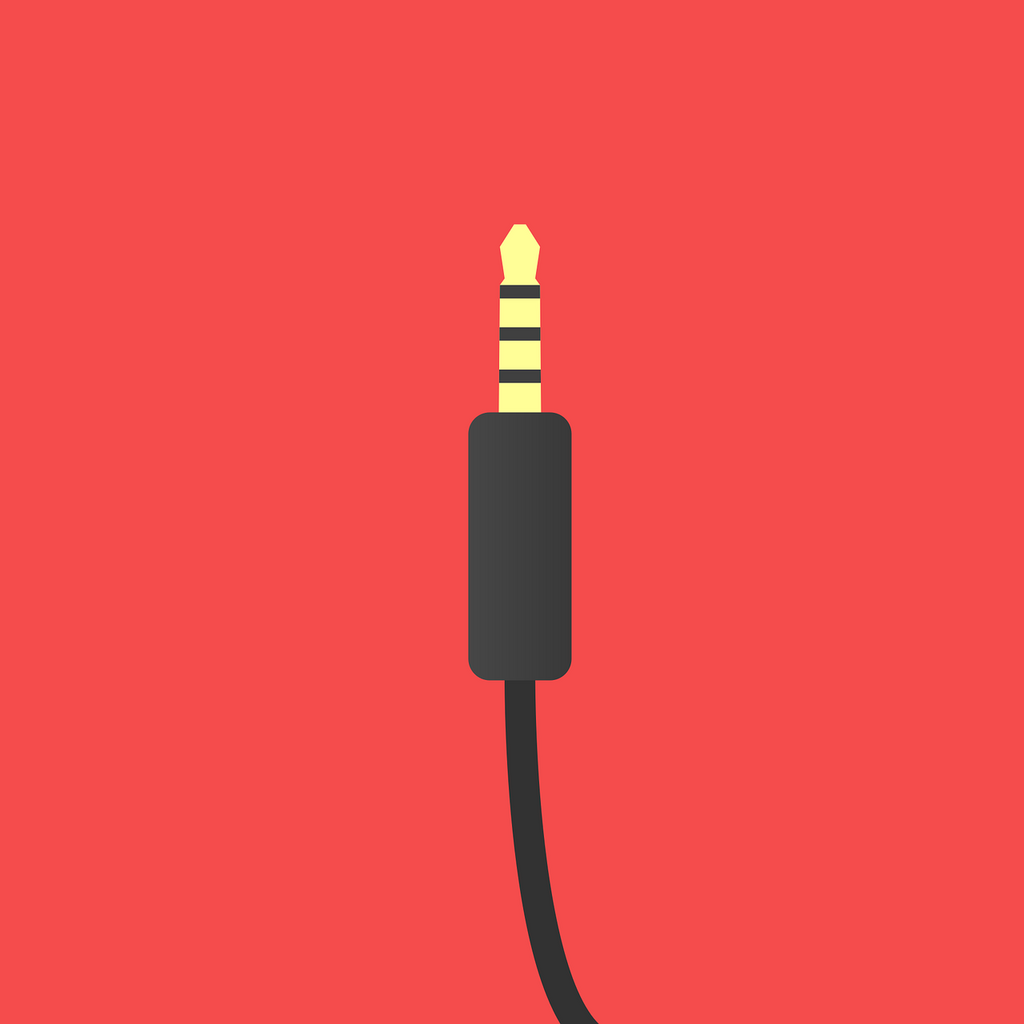 Every car has a round interface called AUX jack, mainly used for high-definition input and output functions of car speakers. Connect the smart phone via AUX wire to answer calls, listen to music, and have navigation. Actually, with the advancement of Bluetooth transmission technology, these basic audio functions can be achieved through Bluetooth, so wireless Bluetooth is always much more convenient than wired AUX wire. Why not?
BINIZE NEW TYPE 7 Inch 2 Din which is highly compatible with CarPlay and Android AUTO just mixed the Bluetooth & AUX together. Many of the Ford owners choose to buy BINIZE aftermarket car radio, such as 2010 ford fusion, 2012 2014 ford focus, 2013 ford fiesta etc. At the same time, please note that, due to some unknow reason, Samsung phone can not be so compatible with BINIZE system, but BINIZE will keep on trying to fix that~ Please keep waiting.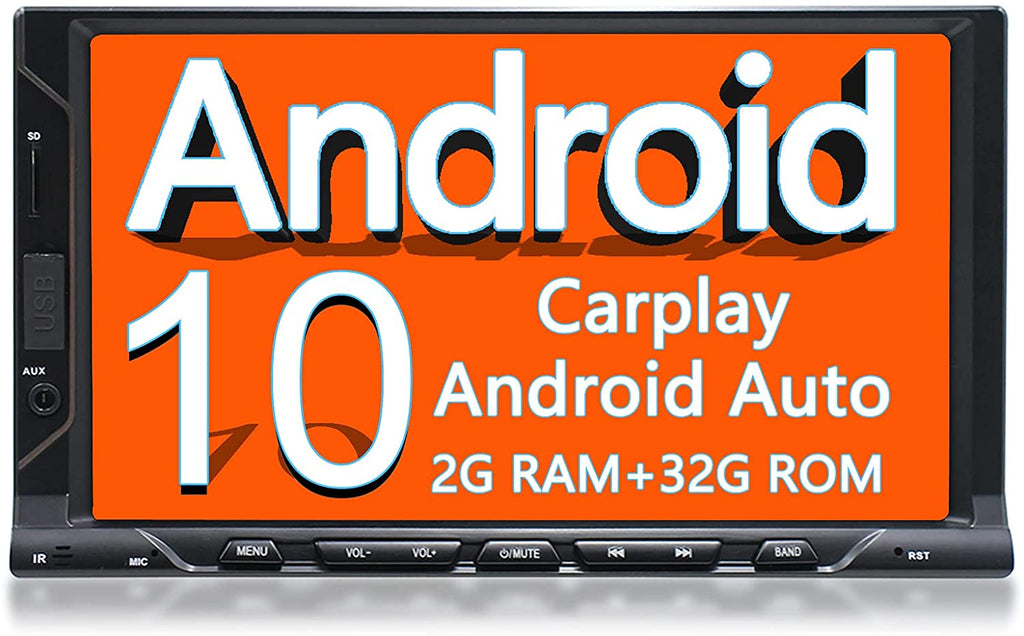 Conclusion:
The configuration of cars is becoming more and more humane, more and more diversified and technological, which realizes the inter-communication of smart phones and car stereo systems easily and bring more convince for the car drivers.