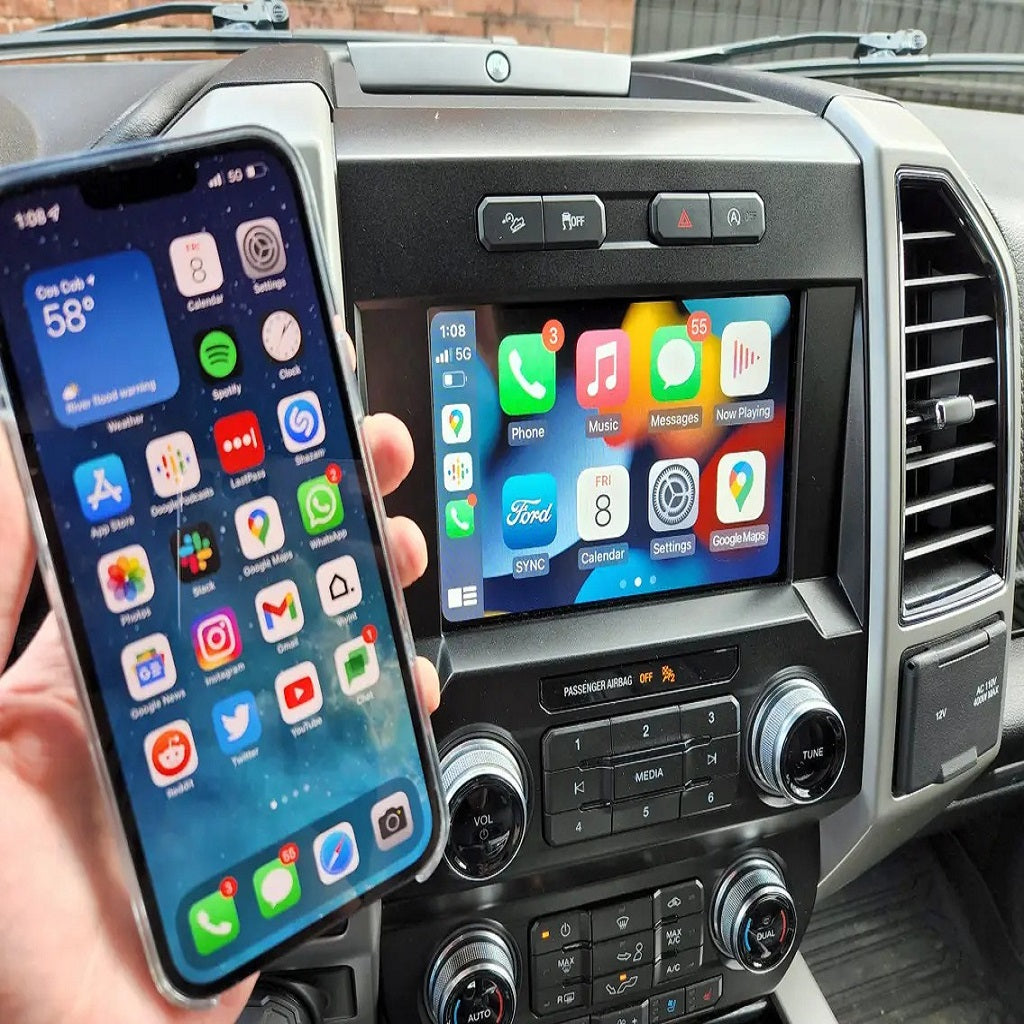 How to Make Your Cars with Apple CarPlay Wireless?
Now, Apple CarPlay makes it easy to use iPhone apps like Google Maps or Spotify music in your vehicle's center console, saving you from mounting your smartphone on your windshield or dashboard. But what if you don's have cars with apple carplay ? As the name indicates, it's the onboard stereo system in your vehicle that allows you to connect your Apple devices to your car and use the functions as if you are using your phone. All you need is to connect your phone via wireless Bluetooth and you can seamlessly use your apps on your iPhone through the car systems.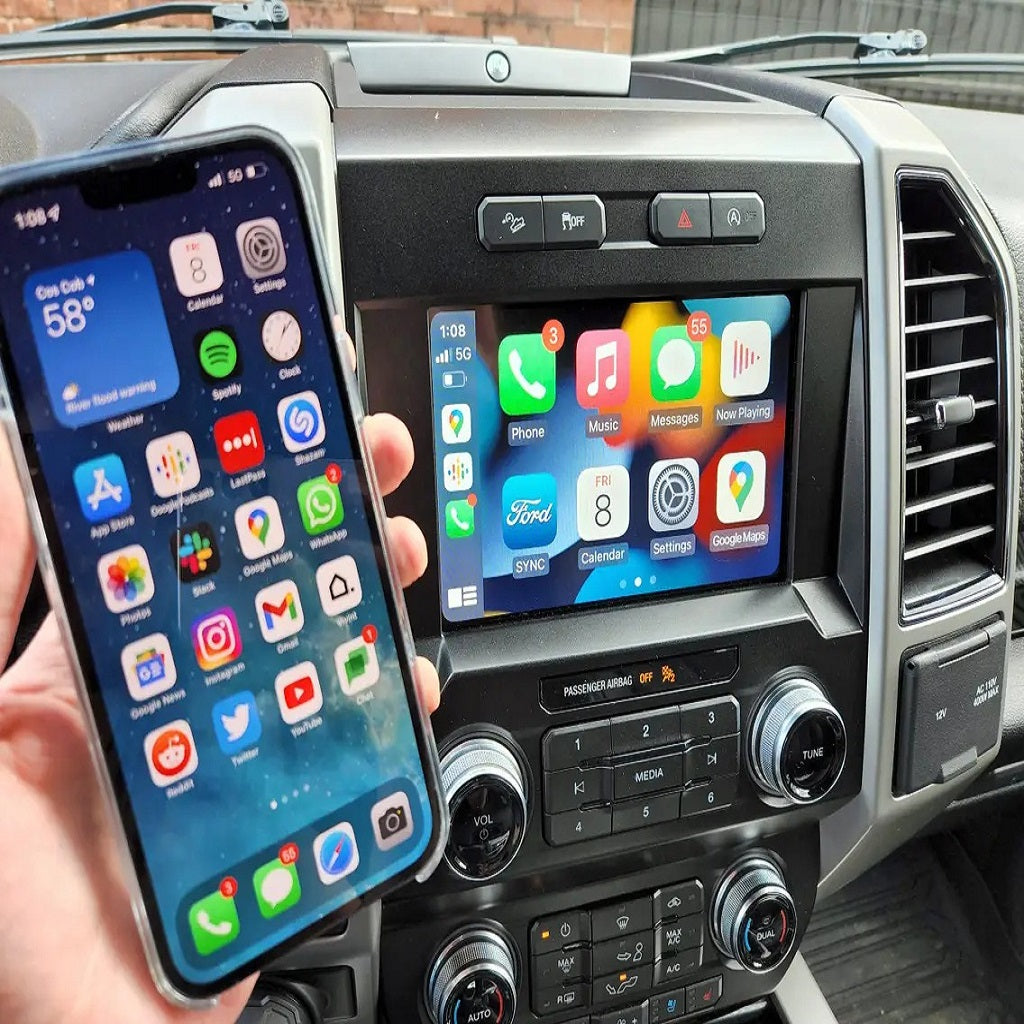 Option 1: Get an Apple CarPlay Wireless Adapter
What is Apple CarPlay wireless adapter?
CarPlay wireless adapter is designed for converting wired CarPlay to wireless. It solves the problem of users who want to connect cars with Apple CarPlay wirelessly without a cord. It can also upgrade your car stereo system to Android System, allows users to install more apps to the stereo.
Check it in the video:
CarPlay first appeared in 2014, and many auto manufacturers started offering CarPlay around that time. Like most new features, this was an optional add-on for new cars. Many manufacturers have since made CarPlay a standard feature. But with the development of technology, CarPlay is now wirelessly connected. In some cars, the wired to wireless function only requires an CarPlay wireless adapter to achieve. If your car was manufactured after 2014 but it's wired connectivity for CarPlay, you may be able to get it wirelessly via using an adapter.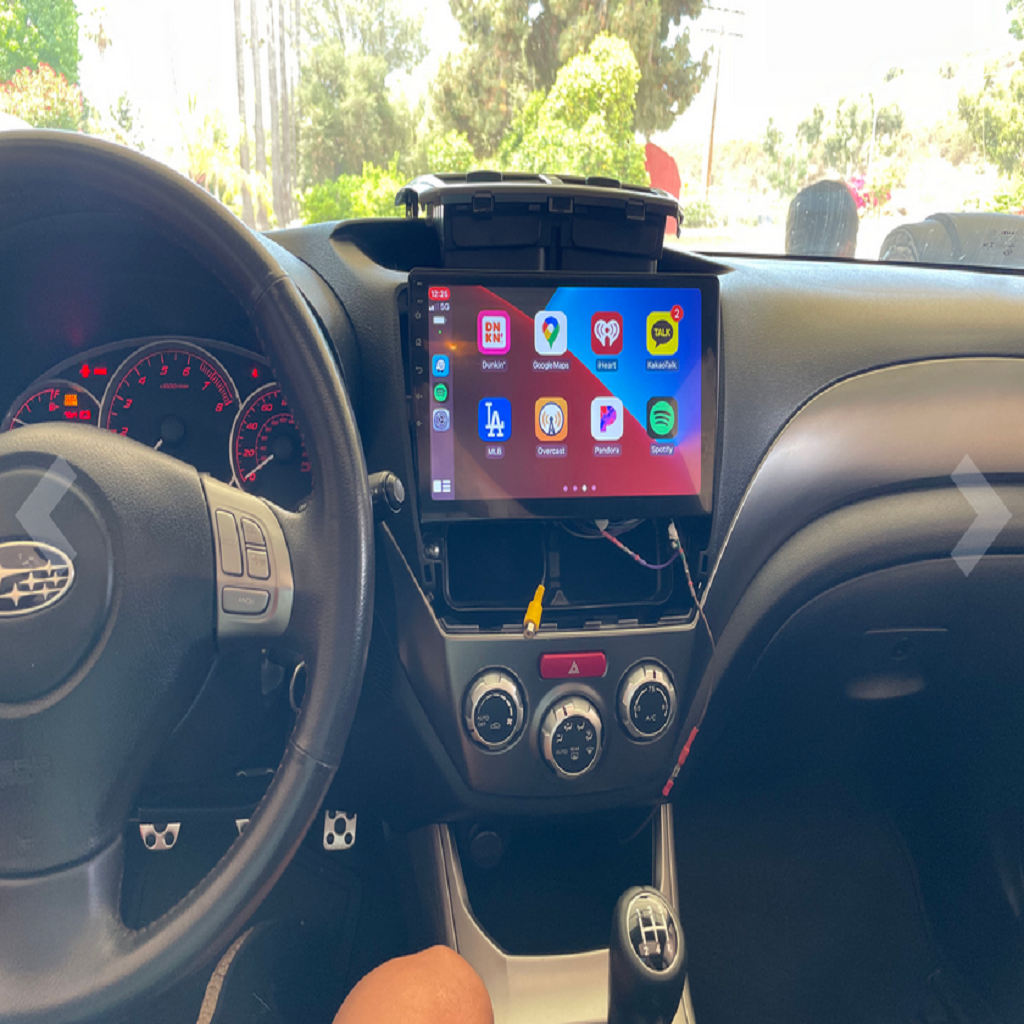 Option 2: Replace Your Car's Head Unit
If your car is older than 2014, your OEM doesn't offer an upgrade for CarPlay, or the cost of an CarPlay wireless adapter seems out of your budget, you could also try replacing the head unit in your car. Many head units are now fully compatible with wireless Apple CarPlay and Android Auto, with additional features like compatibility with reversing cameras or object sensors often bundled in too. But upgrading your car with Apple CarPlay is not a trouble.
For old vehicle, a new car radio replacement has a lot of things that the old car doesn't have, a touch screen car stereo that lets you watch videos on YouTube, a well-developed FM radio search function and you can download your usual navigation app, which functions as an iPad. The simplest features, such as a Bluetooth connection, allow you to dial a hand-free phone and listen to Bluetooth music, which is much more convenient than an original, rigid car radio. Some cars stereo also has a mirror link connection that lets you project your phone onto the stereo screen, so you don't lose sight of the road because your phone's screen is small. Likewise, you can use CarPlay and Android Auto wirelessly in an Android 10 system car stereo, both of which make your car trip easier and more fun.
Conclusion
Choose how to implement cars with Apple CarPlay based on your model. The above two options are for reference only.