What about generation legend Nissan GTR R34 ?
The late 1980s was the peak of the Japan's economy. At that time, many car companies were making various performance cars and sports cars regardless of cost. The most representative of which I think is the Nissan Skyline high-performance GT-R based on the Nissan Skyline.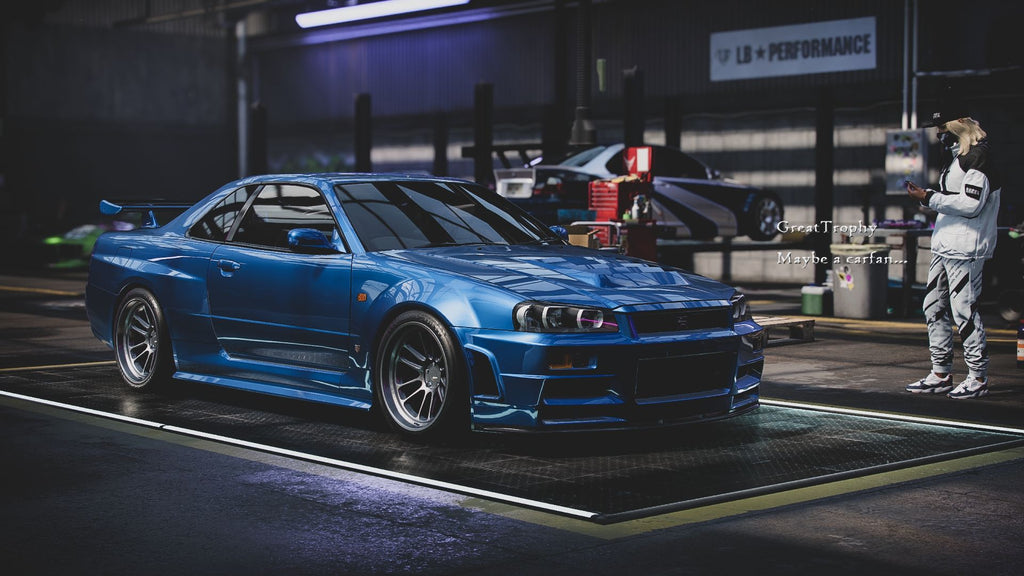 Nissan GTR R34 & the Fast and Furious
The actor Paul Walker, who played Brian in the Fast and Furious, was a big fan of the Nissan GTR. Brian drives a Nissan GTR R34 from 1999 in the Fast and Furious 2. At the beginning of the Fast and Furious 5, Brian and others rescued Dominic from the MC-9 bus that transferred prisoners, and then drove a Nissan Skyline GT-R two-door hardtop version that was put into production in 1972.
In the Fast and Furious 5 Brian's car is still a 1972 Nissan Skyline KPGC10, the "K" in the name means two-door, and the "P" means performance. Available in two-door and four-door versions, powered by a 2.0-liter S20 inline-six engine, matched to a five-speed manual transmission, and a front-rear-drive layout, this car is considered by many to be the originator of the Nissan Skyline R34 GT-R.
Nissan GTR R34 in Japan
Nissan GT-R itself, as a civilian sports car, in addition to its impressive performance, has a strong room for modification, making it more possible. Nissan GT-R can cast a series of legends and excellent records, largely because of the in-line six-cylinder engine from cast iron and the four-wheel drive system of the front engine and rear gearbox, with perfect weight, outstanding performance, and great potential for modification. To make it have the confidence to challenge super running, this is the source of Nissan GTR R34 's unique charm.
Although the Nissan Skyline R34 GT-R is not the most powerful car in the entire GT-R series, its exterior design is the most classic. Overall blue livery, classic front face, square grille, Nismo front and side repeaters, NISMO front fenders, LED reverse and fog lights, NISMO front bumper, NISMO side skirts and the rear skirt, carbon fiber hood, and carbon fiber rear wing create the momentum of the year.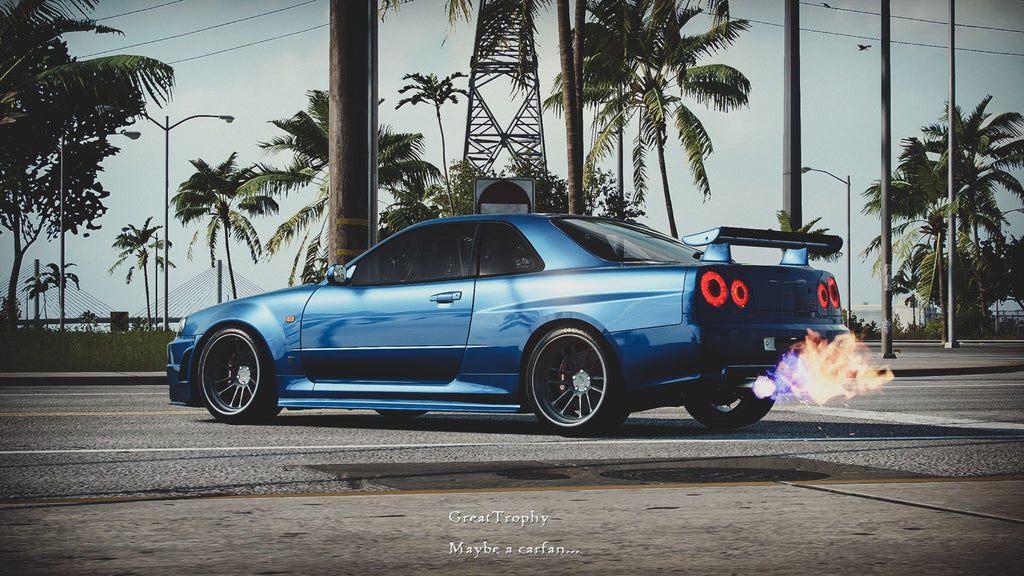 Nissan Skyline R34 GT-R in USA
The Nissan Skyline GT-R (R34) is a model with high hopes and many car magazines will regard it as a technological marvel. Around the year 2000, it could smash supercars that cost three times as much.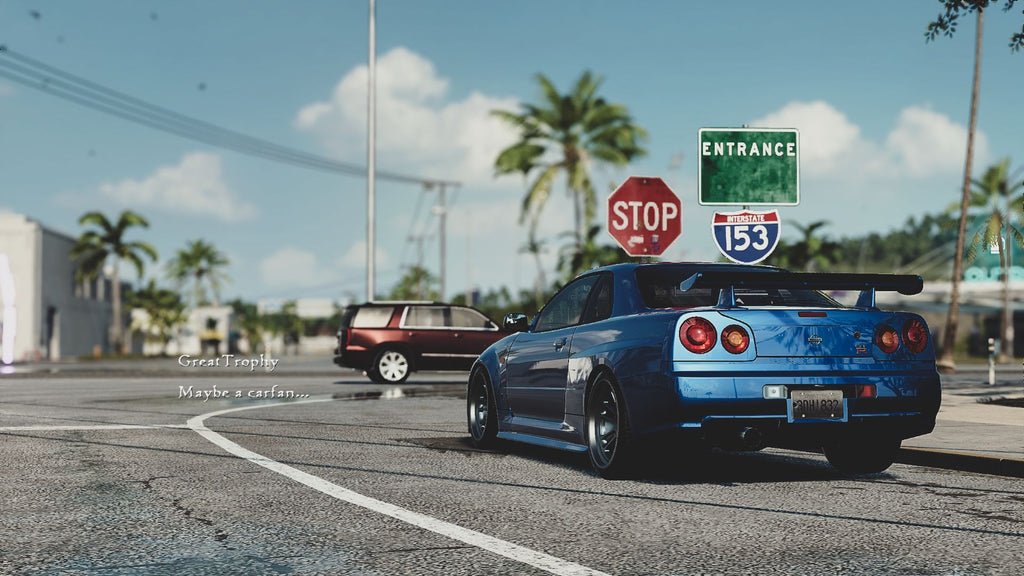 Like many supercars in the production cycle, the R34 was launched with a wide variety of special edition models: Nismo, V-Spec, M-Spec, Z-Tune, as well as special editions for many single markets. In the U.S. market, a Nissan GTR R34 can easily exceed $200,000.
There are too many legends that don't need to be said. Basically, every Nissan fan has a GTR modification scheme of their own in their hearts. There are not many people who have the opportunity to realize this dream, so it will be a very pleasant surprise and envy to see a modified GTR on the road.