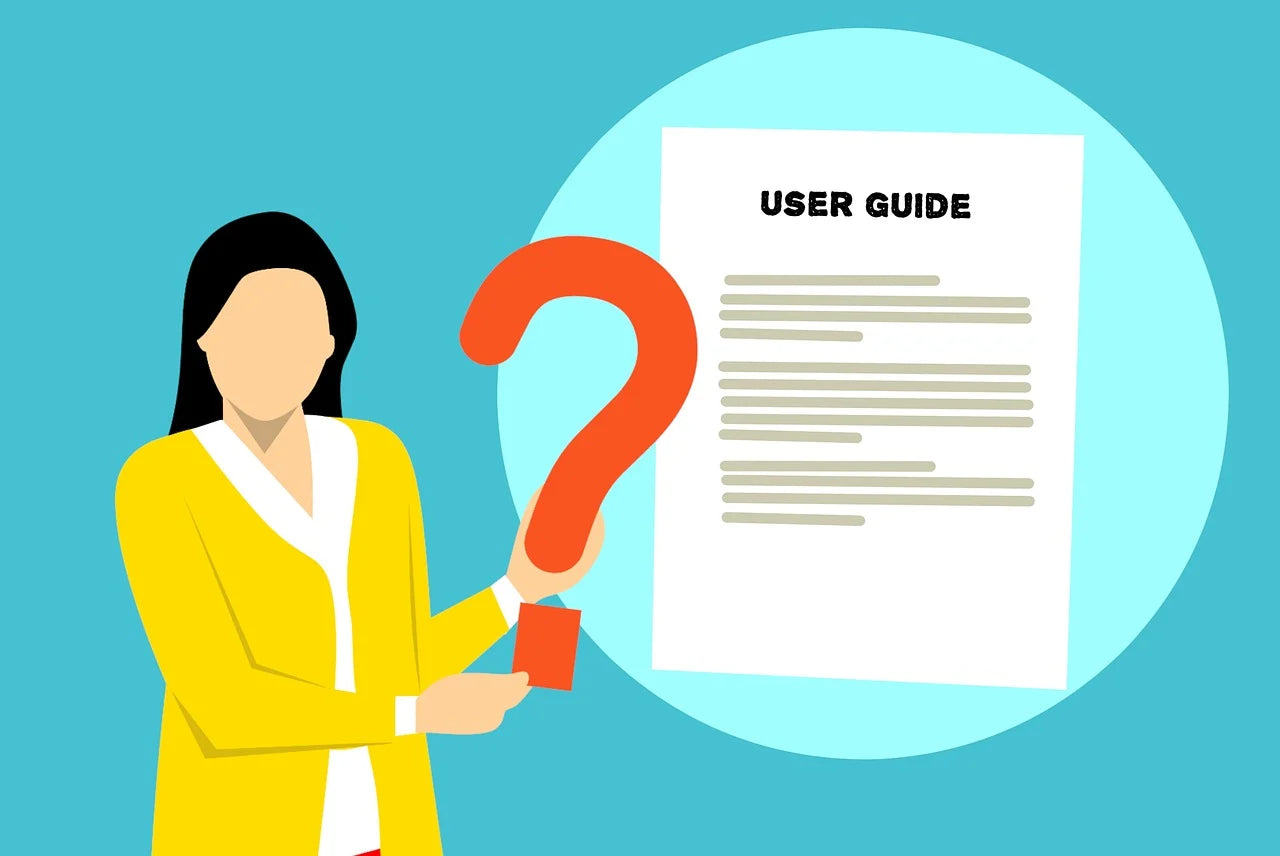 How about installing an Apple CarPlay ?
One of the awesome features in today's vehicles is the addition of Apple CarPlay and Android Auto. However, on most car stereos, both of those require a cord to connect. Now, a CarPlay wireless adapter from Binize lets you connect them wirelessly. Installing an Apple CarPlay adapter, that's easy to set up.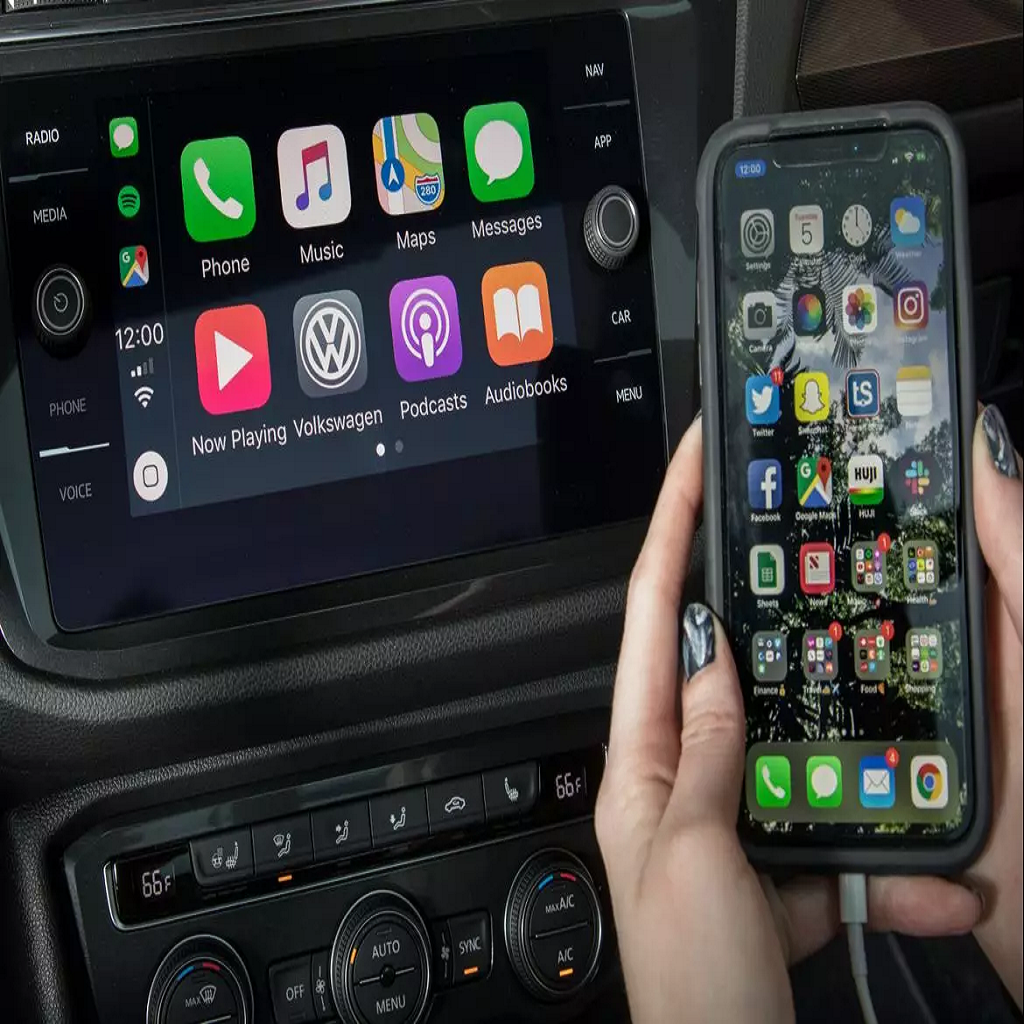 The adapter into your car's USB port enables wireless connection of your phone for CarPlay or Android Auto using Bluetooth. As a bonus, this adapter is configured with the Android10 system, there're built-in apps, like YouTube and Netflix. So you can watch your favorite shows or videos on your car's infotainment screen.
Turning your CarPlay or Android Auto connection into a wireless one can be a huge convenience when stepping in and out of your car. So, let's see what the Binize CarPlay adapter is all about.
The primary function of this adapter is to let you connect your smartphone and your car for CarPlay or Android Auto wirelessly. As you might expect, the device takes advantage of your phone's Bluetooth capabilities to make the connection. CarPlay and Android Auto are standard apps developed by the respective companies to turn your car's infotainment system into a display for your smartphone. They are a smarter, safer way to use your phone while you drive. You can get directions, make calls, send and receive messages, and enjoy your favorite playlist.
Is it troublesome for installing Apple CarPlay adapter in your vehicle? My answer is no.
Step1. Plug in the adapter to the car USB/TYPE-C ports
Step2. Turn on the smartphone hotspot to pair with the device, then you can use the Android system apps.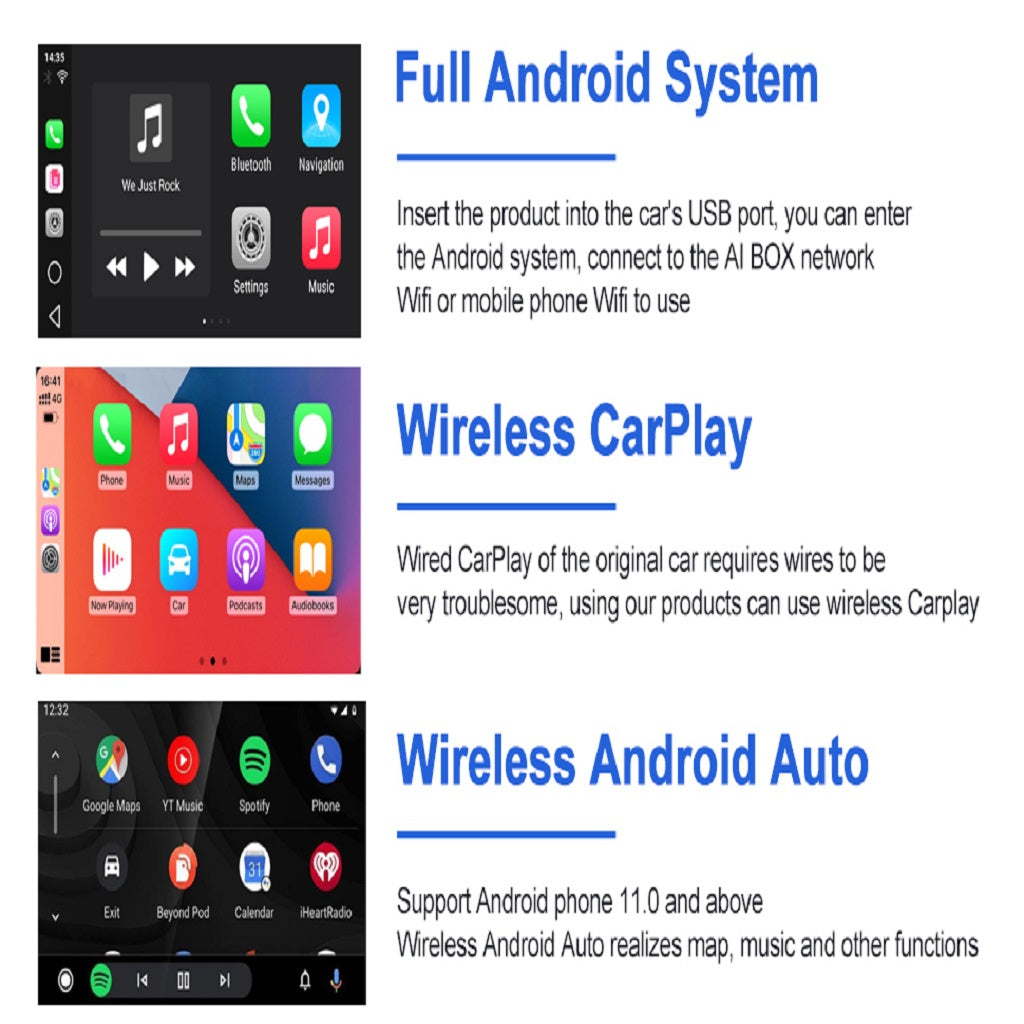 What can you get after installing Apple CarPlay adapter?
Android10 System: It is an Android adapter for vehicles with OEM wired CarPlay. It has inbuilt apps such as YouTube, Netflix, Maps, etc. You can play video or music in the car at any time by connecting smartphone hotspots or adding a SIM card. You can also install apps from the Play store.
Wireless CarPlay: This adapter can make CarPlay connected wirelessly. Users can avoid the trouble of not being able to find the data cable. It can also support auto-connect when you power on the stereo and pair the Bluetooth.
Wireless Android Auto: With Android Auto wireless, users can connect it without a cord. This multimedia android auto box was designed for safety while driving, it combines Android Auto's intuitive voice-controlled feature, users can control the touch screen stereo by voice, helping them to keep eyes on the road and hands on the steer wheel.
Adapted Models of Cars for installing Apple CarPlay adapter (Year 2017-2021,For reference only)
For Audi:A3 A4 A5 A6 A7A8 Q2 Q5 Q7 R8TT...
For Volvo: XC40 XC60 XC90 V60 V90 S90 T8...
For Benz: A B C E S Class GLA GLC CLA GLE AMG E300 C260...
For Porsche : Boxster Cayenne Macan Panamera 911 718...
For Lincoln:  MKL MKC Nautilus Navigator Aviator...
For Jeep:  Wrangler Cherokee Renegade Compass Patriot...
For Nissan : Altima Lannia Leaf Qashqai Versa X-Trail Bluebird...
For Buick:  UA UD XE KE GF GA JB KE BC...
For Cadillac : ATS-LCT5CT6XT4XT5XTSEscalade...
For Landrover : Discovery Freelander Defender...
For Hyundai:  Accent Elantra Genesisi Load KonaIoniq Mistra Palisade Santafe Sonata Tucson Veloster...
For Honda : Avancier Civic CR-V Elysion Fit Ridgeline Bikes...
For Ford : Focus Escape Fusion Taurus Explourer Mustang Fiesta...
For Chevrolet : Bolt Captiva Colorado EquinoxImpala Silverado Spark...
For Volkswagen : Golf Tiugan CC Magotan Touran Polo Atlas MIB Jetta Bora Lamando Lavida Magotan Passat Phideon Sagitar Sharan Tayron Teramont Tiguan Touareg TouranT-ROCViloran...