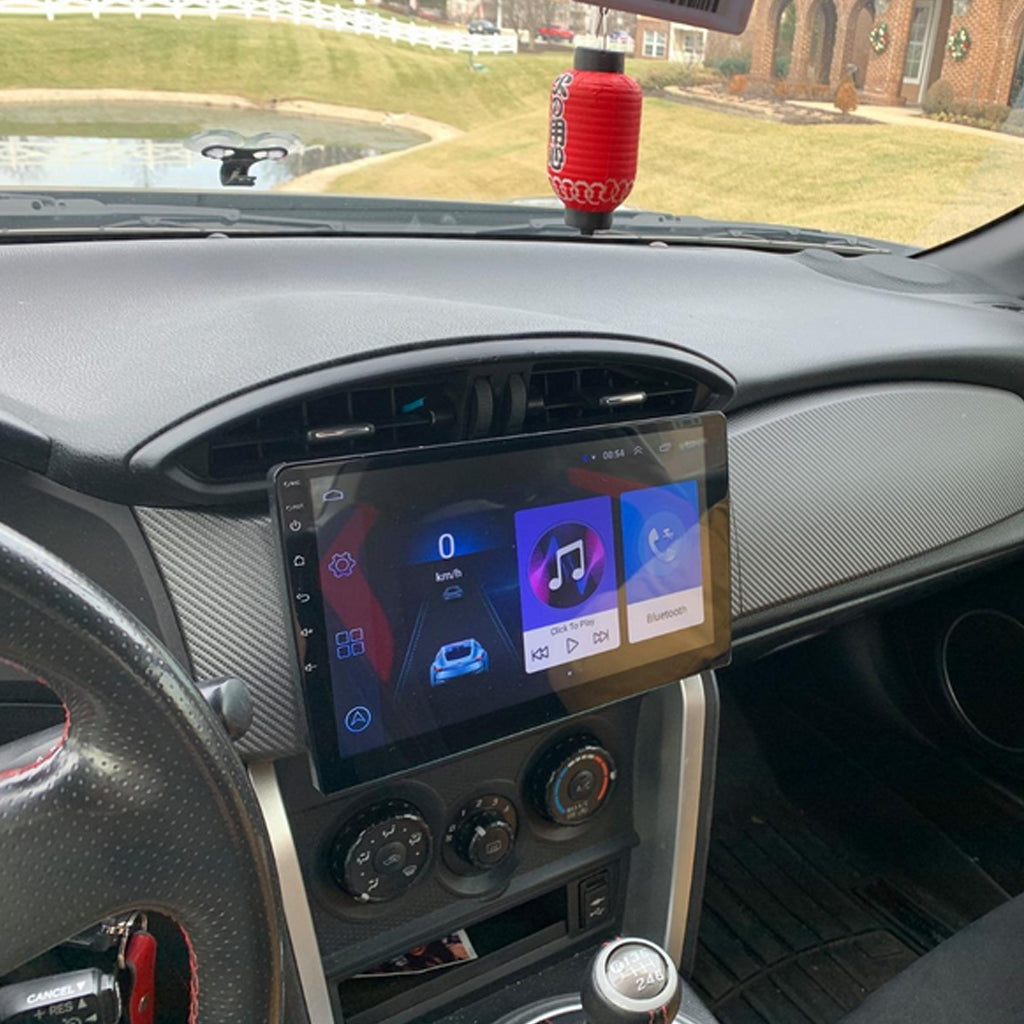 How to update your new Toyota Scion FRS ?
I ordered this head unit to replace the stock unit in my toyota scion frs . This head unit is leaps better than the touch screen unit from factory.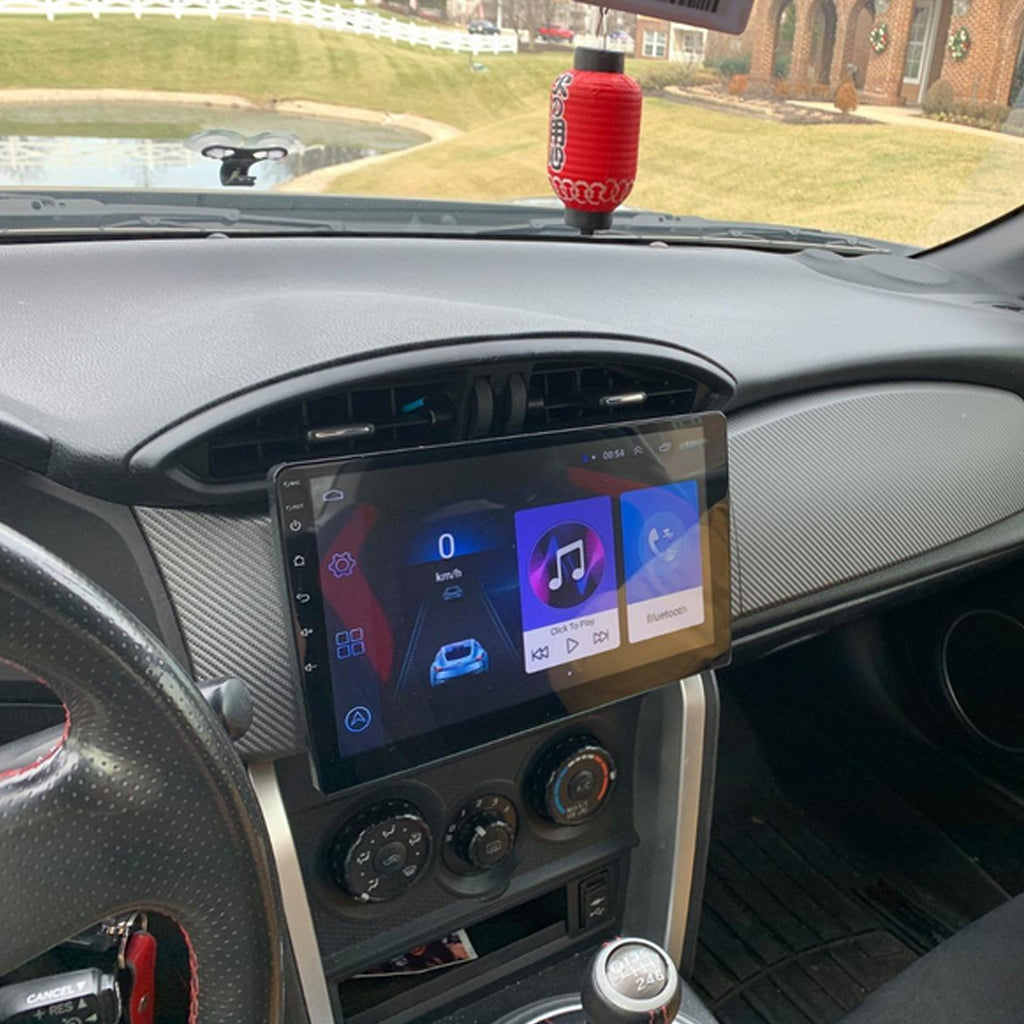 I spent a long time comparing android units online to determine which one was best for me. As having a newer car, I wanted to make sure that I would be able to retain every function on my toyota scion frs .
Quality:
The front glass panel looks very clean, similar to what you'd find in factory cars. Performance is quick (2GB Rom/16GB Ram) .
Installation:
With the proper adapters, as shown in the 4th photo, I was able to get my OEM USB, OEM Backup Camera and OEM Subwoofer from my toyota scion frs working. As for the mounting, this head unit isn't your conventional head unit that has a deep back. The backing on this head unit is shallow. For my dash trim of Toyota Scion FRS, I took the L brackets given and mounted them to my original brackets using wing nuts and bolts, allowing me to adjust how far in and out from the dash the head unit was.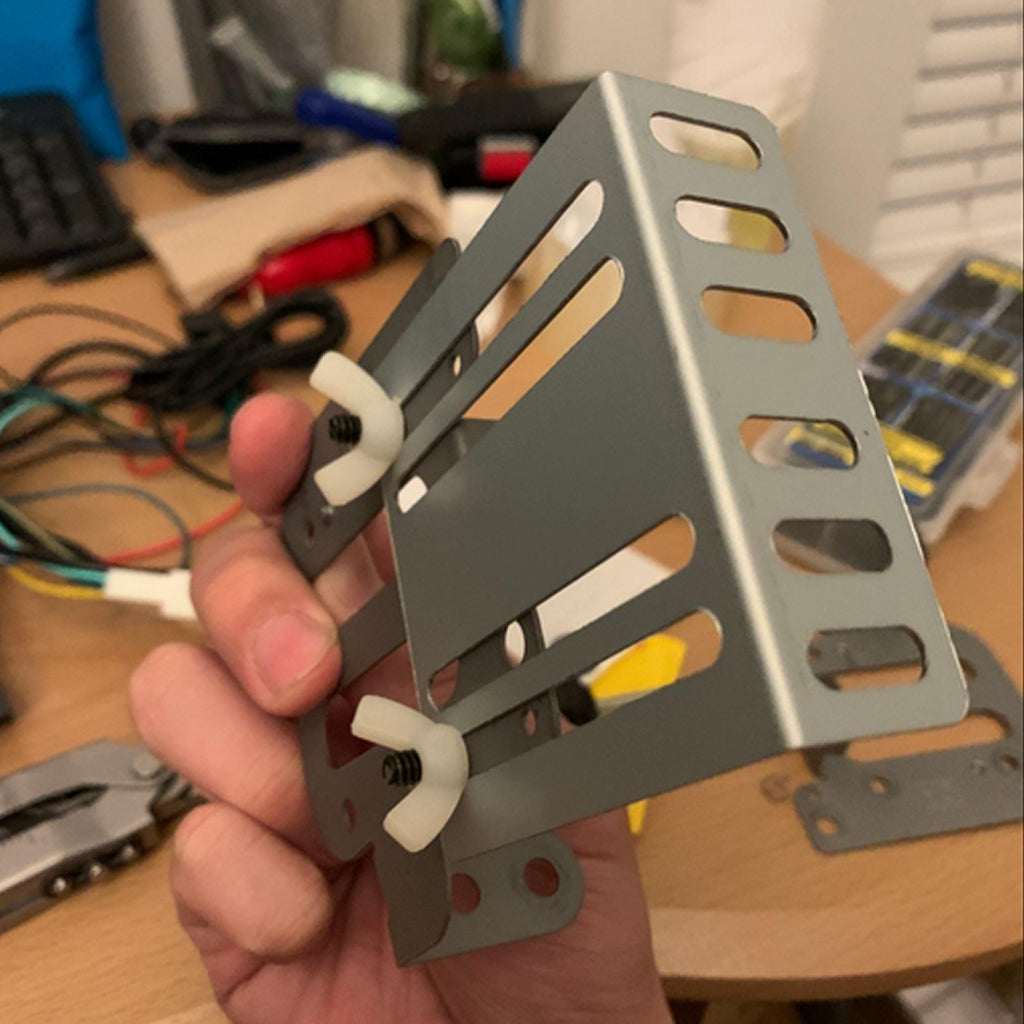 I ran the GPS sensor through my dash , through my front pillar and onto the front windshield. The cord isn't very long, perhaps 2-3 feet or so. So plan out where you plan on installing the GPS sensor wisely.
If you have a stock amp installed on the car, when you initially power it on make sure to enable the AMP-C function in settings and then toggle the AMP widget on. Otherwise you're factory amp will not send sound, you only have to do this once.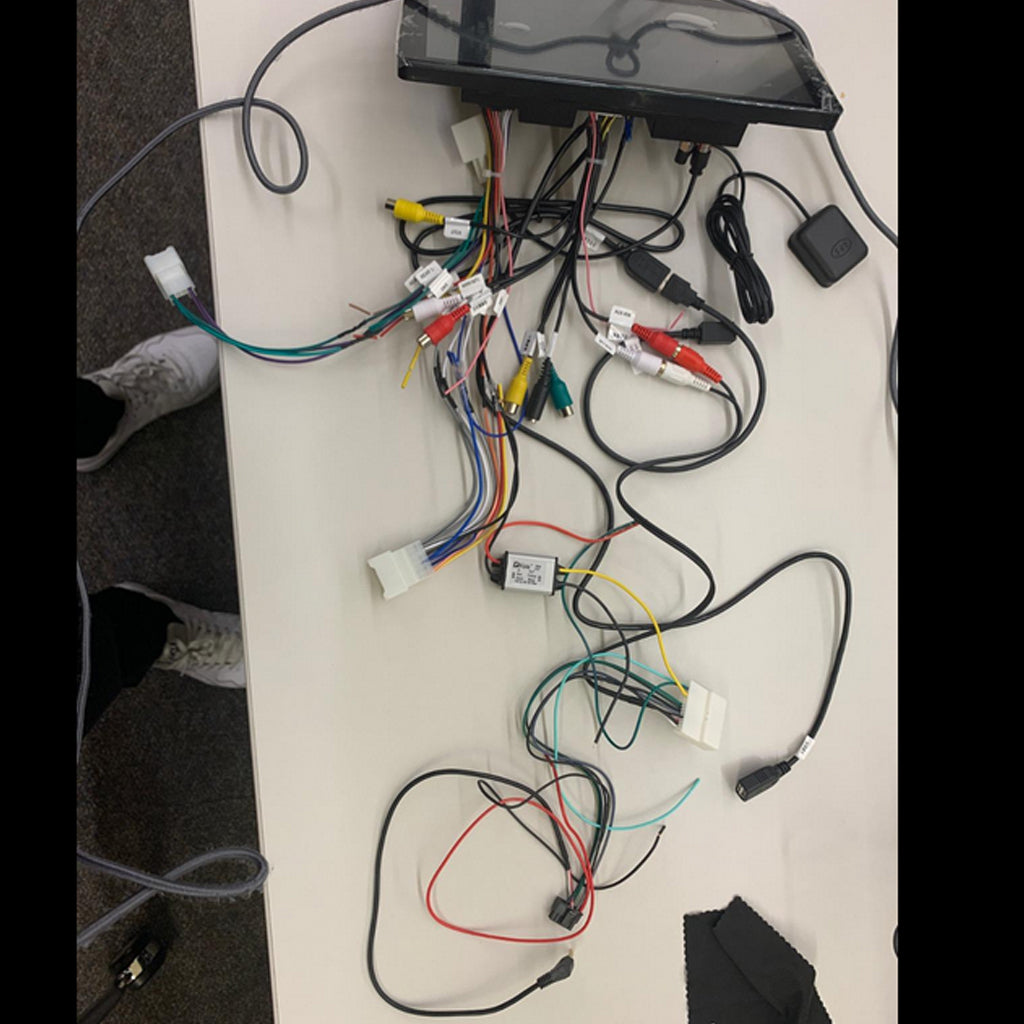 USE:
I commute 40 miles every day round-trip with a combination of highway and downtown driving. So far I use Waze and Spotify at the same time, and it performs very well. I don't believe there is a split screen function, but when songs change it does appear as a temporary notification at the top of the screen. I've also downloaded YouTube on the unit and it works well. So far no issue on any apps. The unit comes standard in KMH, send them a message and they will send you an update file to MPH if needed.
Using Waze is great, no lag and the GPS signal is very accurate on my Toyota Scion FRS.
Bluetooth has A2DP functionality so if you choose to play songs via Bluetooth from your phone, it does show the song title .
This unit also added in color backup lines for my backup camera, this is a feature I didn't have on my OEM head unit. Sound quality is sharper than stock, most noticeably in the middle to low tones where bass would usually drown sound out.
Extra Features:
There is capability for MirrorLink, it works. I don't personally use it. If you want apple car play/android auto you can purchase a dongle separably and plug it into 1 of the 2 USB ports. The back of the head unit has a number of video in/out RCA's that aren't used for the backup camera. So you can add extra monitors in your car if you want. You can also plug in a PlayStation if you'd like. There's also an option for a USB cam if you're thinking of doing a dash cam straight to the head unit.
Yes you can choose any brand logo such as Toyota Scion FRS for your start up from their selection, you can even choose your own image if you'd like. I've gotten lots of questions and compliments on this unit.