How to install a car stereo on a Mercedes Benz Sprinter ?
When it comes to an awesome and wonderful trip riding in your van, touch screen car stereos must be a useful and interesting part. A high-quality touch screen car stereo can take your travel to the next level. If you want to have a car radio replacement, a touch screen head unit must be a good choice. In this article, we will show you how to install a car stereo on a Mercedes Benz Sprinter RV.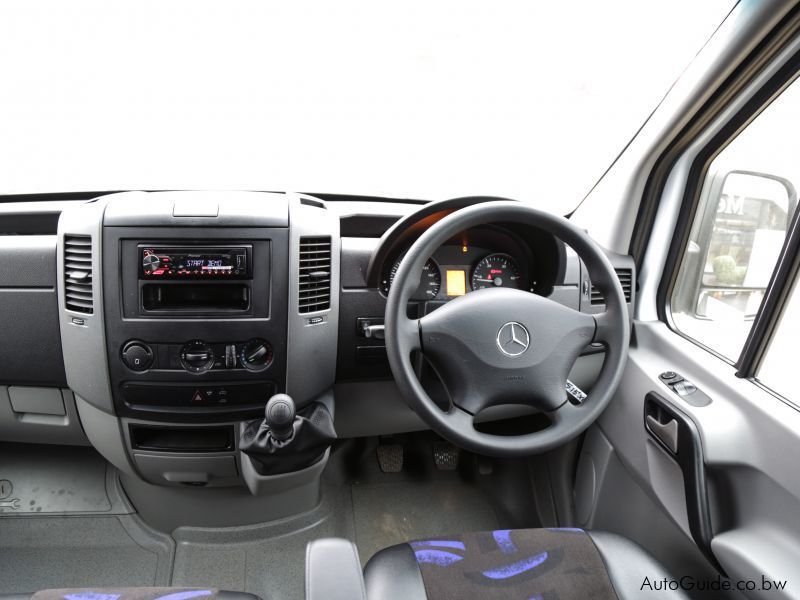 Car Stereo Installation Tools You Can Use
1.Door Panel Pullers
2.Flathead and Phillips Screwdrivers
3.Wire Solder Seal Connectors  
4.Heat Gun (only if you get the solder seal connectors)
Easy Steps to Remove the Old Car Stereo from Mercedes Benz Sprinter
Step1 Remove the panel
Insert a suitable screwdriver or other tools into the gap in the frame around the center console and pry it open until the panel bounces off the dashboard.
Unplug the connector, remove the dash plate.
Step2 Remove the car radio
After removing the panel, you can see some screws that hold the car radio, use Flathead or Phillips screwdriver to remove them, then take the car stereo out.
Step3 Disconnect the wires harness
Pull the car radio out of the dashboard a little bit, there are 2 wire harnesses and a GPS connector on the back of the unit, disconnect them.
With all these steps done, you can finally pull the car radio out of the dashboard.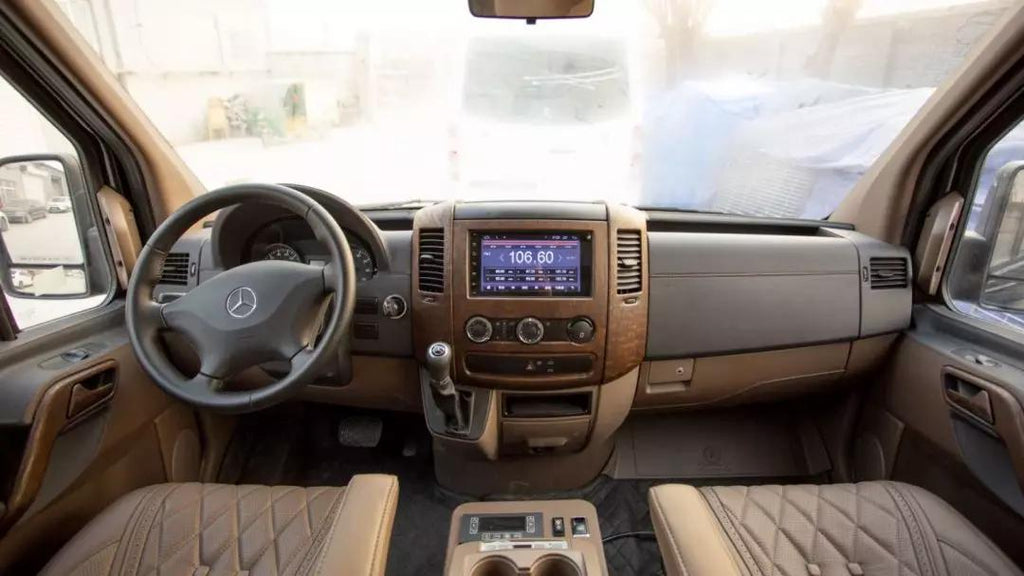 Steps to install the car stereo replacement for Mercedes Benz
Step1 Connect the new wires
Match the wires of the car's harnesses to the new stereo harnesses, including the radio antenna adapter and GPS device. To be safe, before installation, check the wiring diagrams of both your car and the new stereo.
Step2 Put into the dashboard
Put the new car stereo into the dashboard. If it doesn't fit, use the bracket in the package(screws include)
Step3 Test the car stereo
Powering up to test the car stereo. Double-check the screen and some functions of the unit, play a piece of music to check the sound quality. If they fail to turn on, the problem could be from the wiring. If you're satisfied, enjoy your new car stereo!
Step4 fix the car stereo replacement and reinstall the panel
You need to fix the car stereo like the one before, use the screw we provide. Last, holds the panel in place.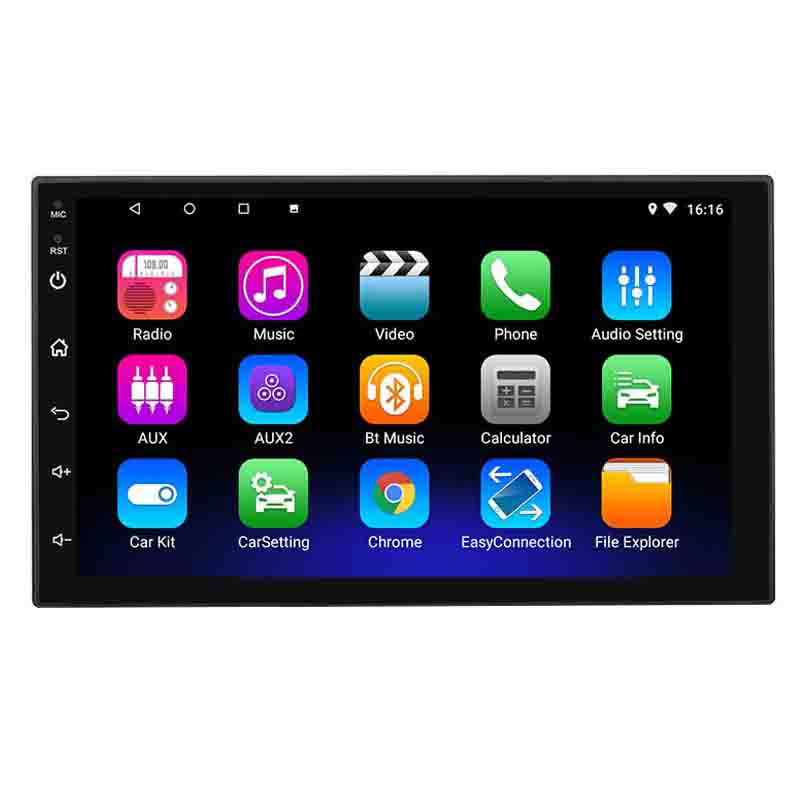 Benefits of a Touch Screen Car Stereo
Adds a rear-view camera or front camera for safety.
Brilliant Bluetooth Connectivity.
GPS Navigation Capability.
Convenient Stereo Controls.
Astonishing HD Radio System.
Compatibility with Latest Devices.