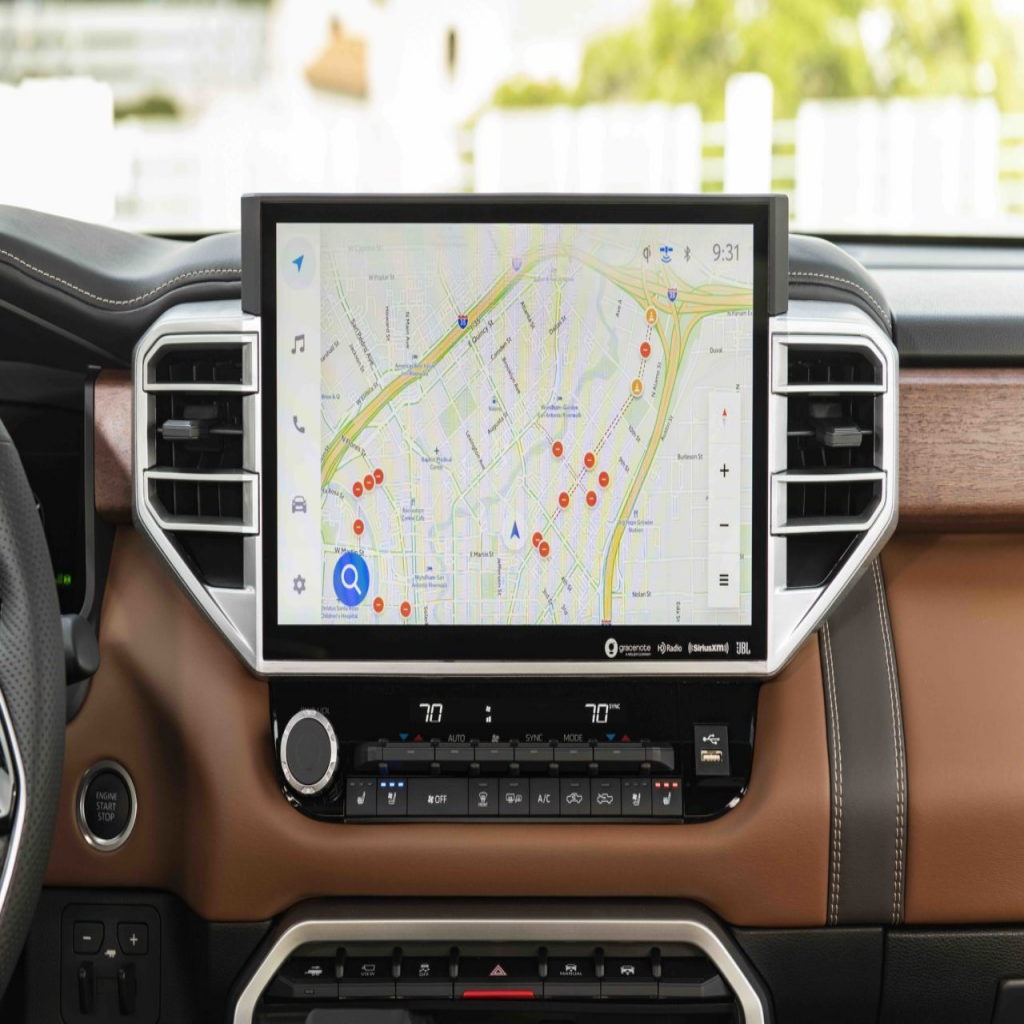 How to dress up the 2022 toyota tundra interior
The updating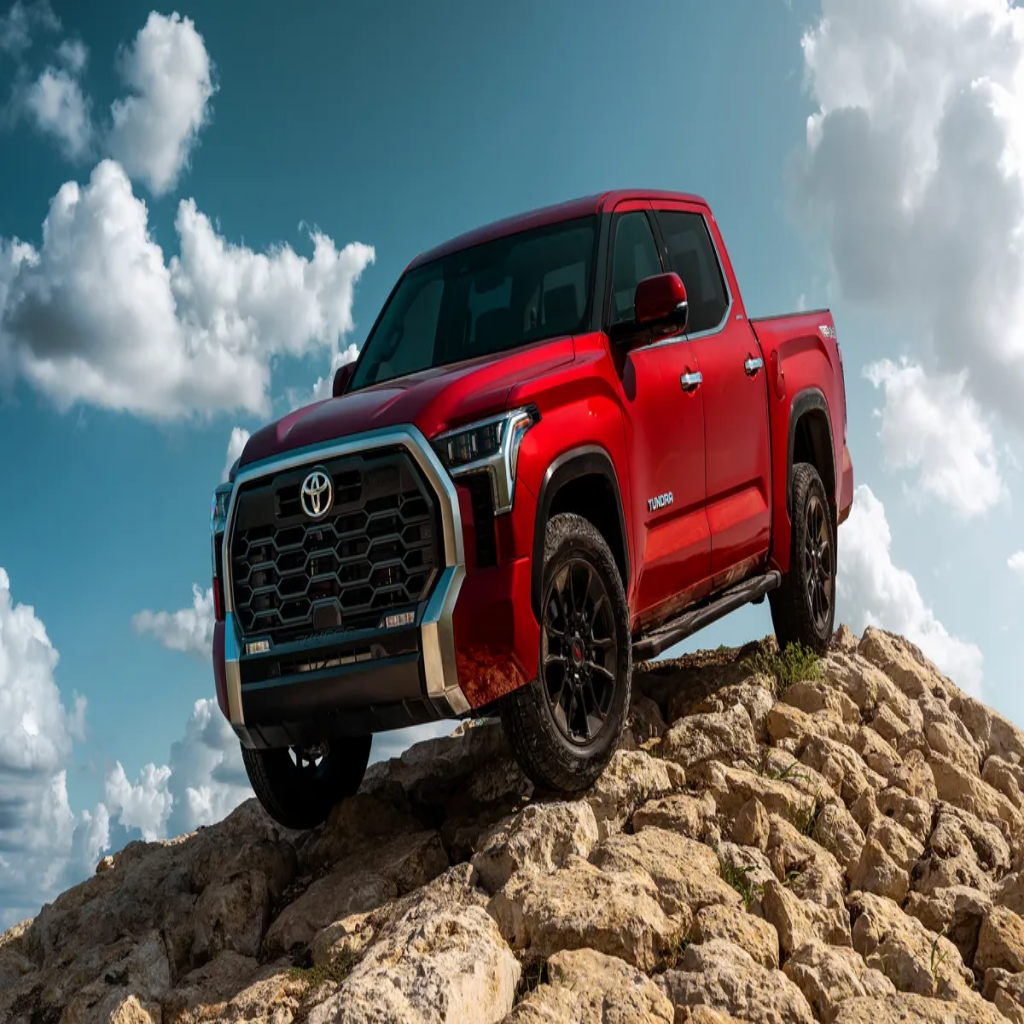 The TUNDRA series is Toyota's main light pickup in the US market. The appearance is completely American style. The position of the air intake grille is two thick chrome-plated horizontal bars, and the bull's head logo is placed in the center, which is very eye-catching.Recently, the Pilot piece of the new Toyota Tundra in 2022 have been exposed.In fact, for high-end pickup trucks, the updating of new interior which will be more attractive to consumers.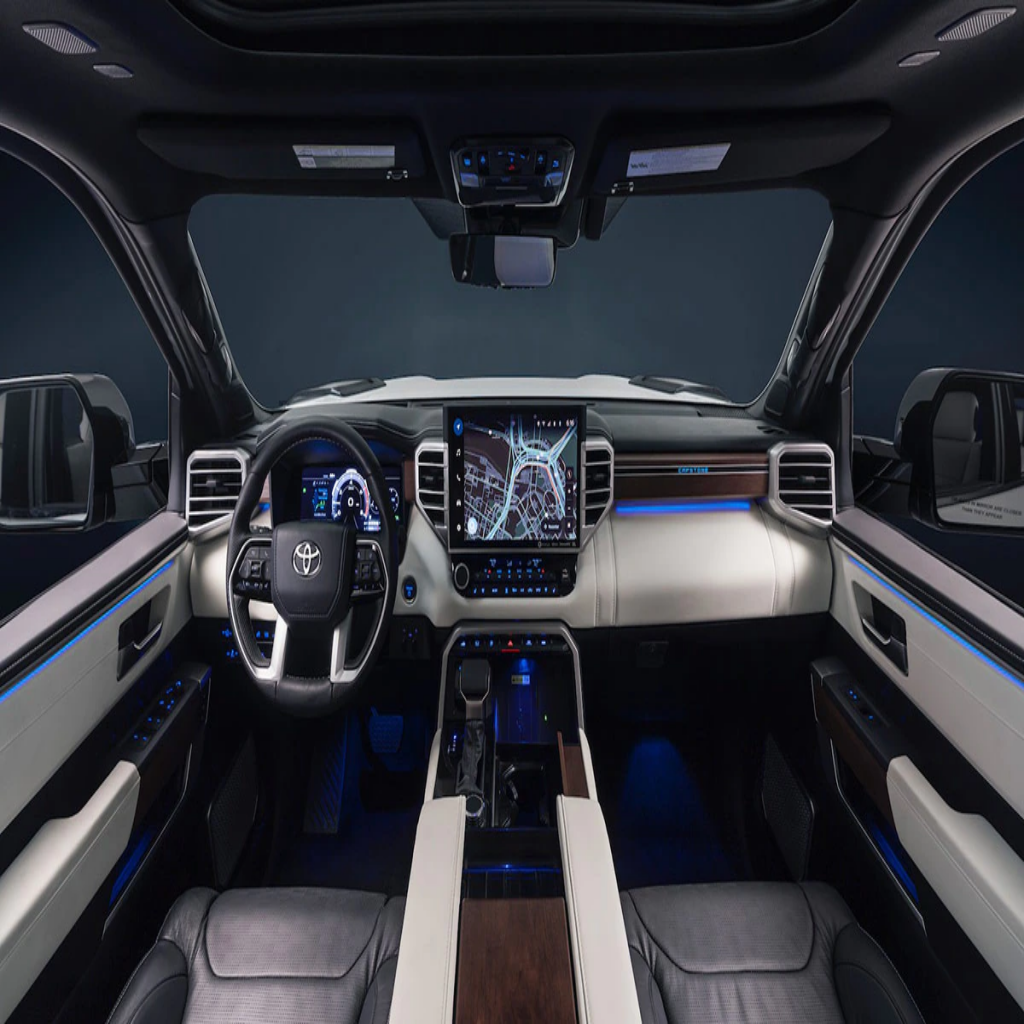 In terms of 2022 toyota tundra interior, it adopts a very clean and generous design, a tough multi-function steering wheel, with exquisite air-conditioning vents, and a large-scale central control LCD screen, which creating a very strong scientific and technological atmosphere.
The first thing you'll notice in the interior is a new 14.0-inch touchscreen with an all-new infotainment system developed in-house by Toyota Connected Services. Landscape displays have great resolution and work like a tablet, where you can touch, swipe, and pinch or pinch for multiple functions.
The infotainment system has well-spaced icons and is compatible with wireless Apple CarPlay and Android Auto. It uses Google Maps for navigation, and in addition to the reliable Google Navigation, it provides opening hours and phone numbers for retailers or other locations. Apple Music and Amazon Music are installed on the system itself, and users log in through the Toyota app to link their music streaming accounts.And for the first time ever, Tundra gets a working voice command by saying "Hey, Toyota." The system allows users to ask for directions or change air conditioning temperature settings, or other commands.
Let's dress up the 2022 toyota tundra with a little box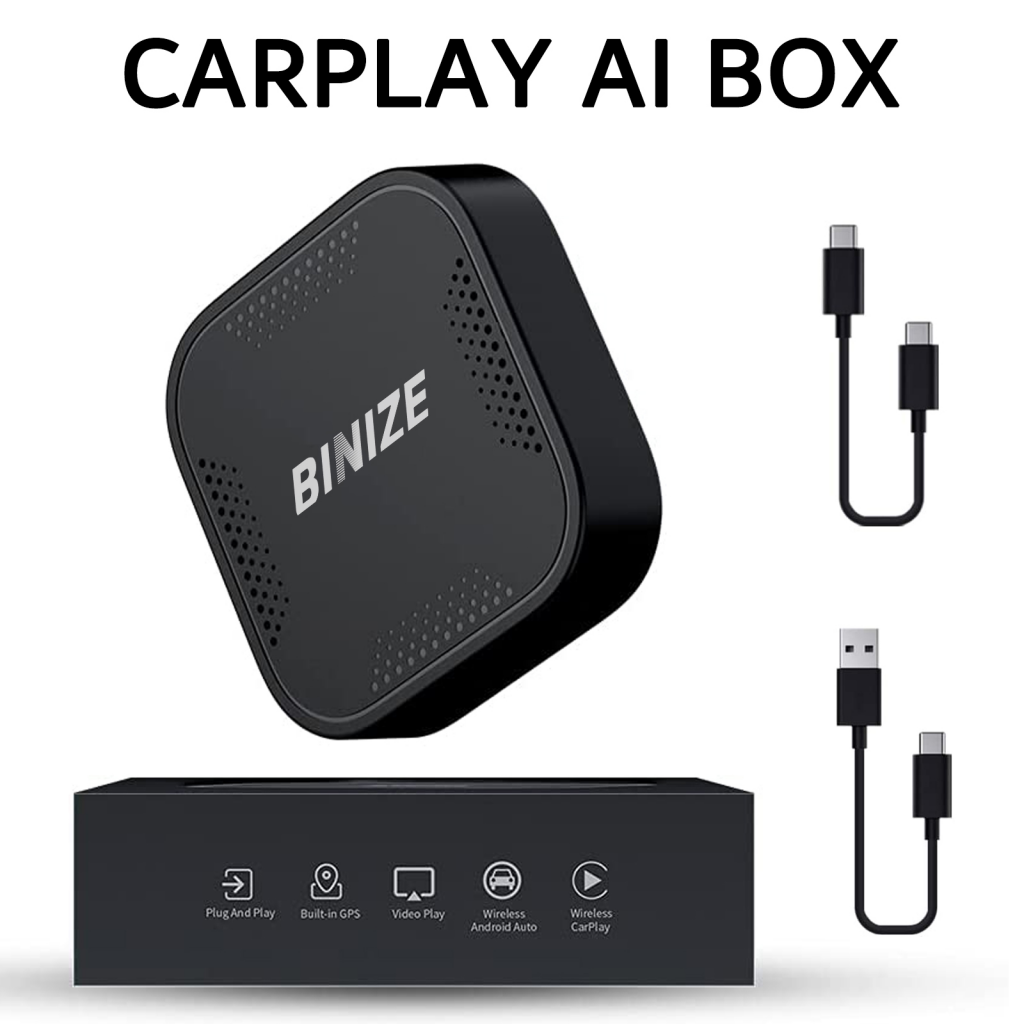 There's no doubt that CarPlay has basically taken over wired networks when it comes to in-vehicle infotainment.the days of using CDs, flipping through satellite radio channels, or looking at your phone while driving are gone. Thanks to CarPlay, you can now use many apps on your iPhone without taking your eyes off the road. There are a few different ways to add CarPlay to your old car. But what if you don't want to replace your existing radio which are so beautiful? Don't worry, there is the idea.
Although the interior is already perfect, we can make it even better by inserting a small magic box.
The Binize Wireless CarPlay Android AUTO Multimedia Video Box can not only Add Android 9.0 system to your car in few seconds without dismantling the original car stereo,but also convert factory Wired CarPlay & Android Auto to Wireless connection. After the first successful connection, it can be automatically recognized. Get rid of the trouble of phone cable.
It performs good and have multiple functions and the BOX has 4GB RAM + 64GB ROM, which guarantees the processing speed. Support adding different android apps, support 4G Internet, GPS signal receiving, Bluetooth phone, BT music and etc. Cool split-screen operation gives the chance to browse dual pages at the same time.
Refined and compact design takes up no space but adds a sense of technology to the 2022 toyota tundra.
So,What are you waiting for, let's do it and dress up our cars' interior with the multimedia video box!