How to get wireless apple carplay ?

Wireless Apple CarPlay has been available since iOS 9, however, it has taken a few years for it to appear in a factory to fit a CarPlay stereo or the latest aftermarket CarPlay systems.Some cars have CarPlay, but they are all wired. When you forget to bring a USB or data cable, you will realize the benefits of wireless CarPlay. So what can you do to get wireless Apple CarPlay in your vehicle today? Wireless CarPlay adapter showed up for that reason.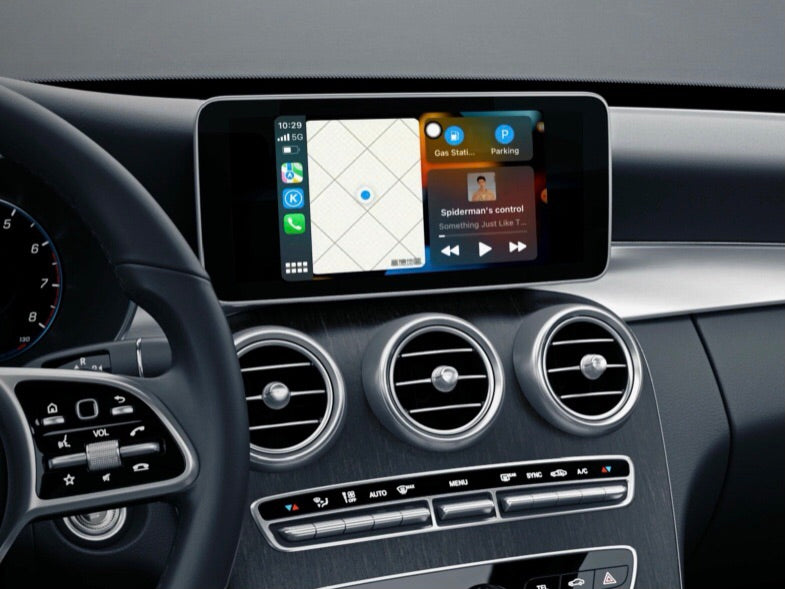 If you want to use wireless CarPlay based on existing factory wired Apple CarPlay, but don't want to replace the factory car stereo. Now, wireless CarPlay adapter can realize that! This awesome gadget will take your existing Wired CarPlay solution and turn it into a novel wireless solution without having to go to a car dealer or replace a car stereo.
Apple CarPlay is great for a driver, but to take advantage of the more impressive wireless CarPlay, you may need to buy a brand-new car or replace a car stereo. Thankfully, you don't need to do that. The folks at Binize are currently offering a pretty great deal on their wireless Apple CarPlay that takes your existing wired CarPlay solution, letting you use it completely wirelessly for the first time. And you won't have to buy a new car or an aftermarket car stereo to do it!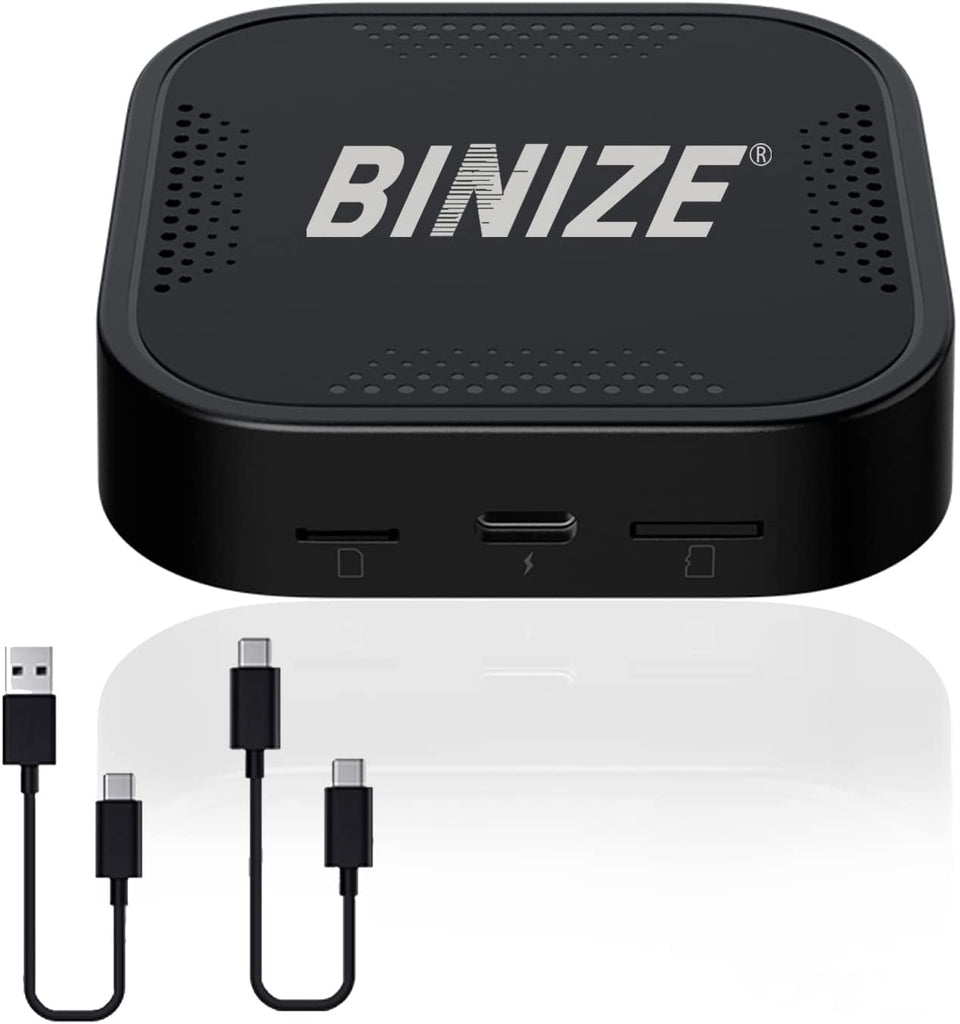 How to install the wireless CarPlay adapter?
Installing this plug and play adapter is very easy, but make sure the factory car stereo is compatible with wired CarPlay. You don't need to download any app on the onboard car radio, just plug it into the USB port in your car, that powers wired CarPlay, then the car stereo will enter the Android interface. You don't need to cut any wire comes from your car. It's maybe a small tool for car lovers. To set up the wireless CarPlay adapter is no harder than pairing with Wireless CarPlay, pair your iPhone to the adapter over Bluetooth from the Settings app.
What about wireless Android Auto?

This wireless CarPlay adapter coverts the system into an Android system, so wireless Android Auto is highly compatible. So if you have an Android phone, it can also realize the wireless Android Auto.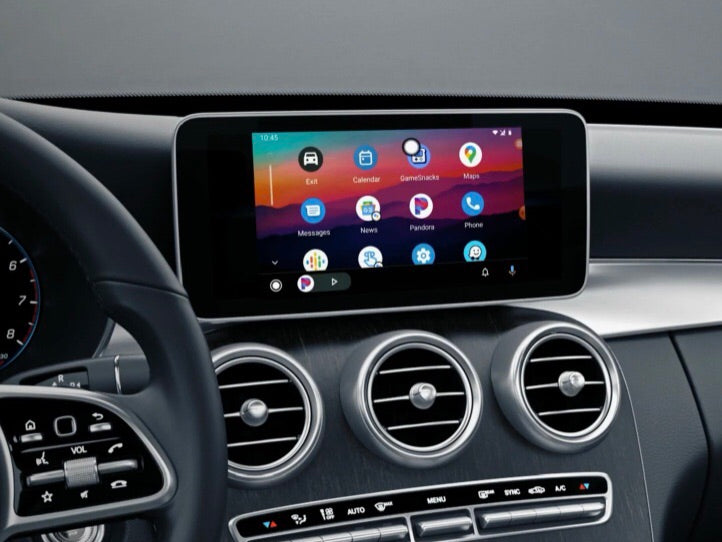 The following models are for reference only
NISSAN

NISSAN

Nissan Leaf

2018/2019

NISSAN

Versa S

2015

NISSAN

juke

2020

NISSAN

leaf

2017

Ford

SYNC

fiesta

2020 ford fiesta UK

SYNC

C-max

2017

SYNC

Escape

2020/2018

SYNC

F-150

2018/2019

SYNC

kuga

2020

SYNC

f-250

2017 syn3

SYNC

F-350

2019

SYNC

Galaxy

2017

SYNC

ranger

2020 Ford ranger wild track

SYNC

Lincoln Aviator

2020

SYNC

Focus  mk4

2018 sync2.5


Jeep

Uconnect

wrangler

2019 jeep wrangler USA

Uconnect

compass

2019/2020

Uconnect

cherokee

2019

Cadillac

Cadillac

Escalade

2018

Cadillac

Atsl

2016

Chevrolet

Chevrolet

Volt

2018/2017

Chevrolet

Silverado LTZ

2016

Chevrolet

equinox

2018

Chevrolet

Chevrolet Colorado

2020

Chevrolet

Chevrolet Spark

2016

Chevrolet

Silverado RST

2019

Citroën

Citroën

c4 picasso

 

Citroën

Berlingo

2019

Citroën

c5

 

genesis

GENESIS

Genesis G80

2018

GENESIS

Genesis g70

 

Acura

Acura

TLX with tech package

2018

GMC

GMC

GMC Sierra

2017、2018

Unknown

Sierra

2020

KIA

KIA

XCeed

2020

KIA

Stinger GT

2018、2019 (RHD)

KIA

Sportage

2016

KIA

Niro

2018、2020

KIA

Rio

2019

KIA

Alpine ilx-700

 

KIA

Optima LX

2018、2019

KIA

Kxcross

2019

KIA

Sorento

2018

KIA

telluride

2020

KIA

Stonic

 

KIA

Forte

2018

KIA

forte5

2017

Kia

e-Soul

2020

lexus

LEXUS

Lexus 450h

2020

LEXUS

Lexus NX300

2020

LEXUS

Lexus ls500

2018

LEXUS

Lexus es350

2019

LEXUS

Lexus RX 459H

 

Maserati

MTC+

Levante

 

MTC+

ghibli

2018

Opel

Unknown

corsa

2017

Opel

Opel/Vauxhall Astra k

2016

Opel

Insignia B Grand Sport

2017、2018

Seat

SEAT

Seat Leon

2017、2018、2019

SEAT

Seat Toledo

2016

toyota

TOYOTA

Camry

2018/2019

TOYOTA

Corolla

2020

TOYOTA

Sienna

 

TOYOTA

highlander

 

TOYOTA

avalon

2019

TOYOTA

4Runner

2020

TOYOTA

Altis  

2019

TOYOTA

rav4

2019/2020

TOYOTA

rav4

2019