How to get Tesla model 3 CarPlay?
Why Tesla doesn't have CarPlay?
The general default reason is that Tesla has done a relatively perfect job on the car, with a relatively high degree of intelligence. If Tesla Model 3 CarPlay is installed, some functions will inevitably overlap. Therefore, Tesla does not support CarPlay.
At WWDC22, Apple announced the next generation of CarPlay, which for the first time offers richer functionality and a better interactive experience by deeply integrating the vehicle's hardware and software systems compared to this generation of CarPlay.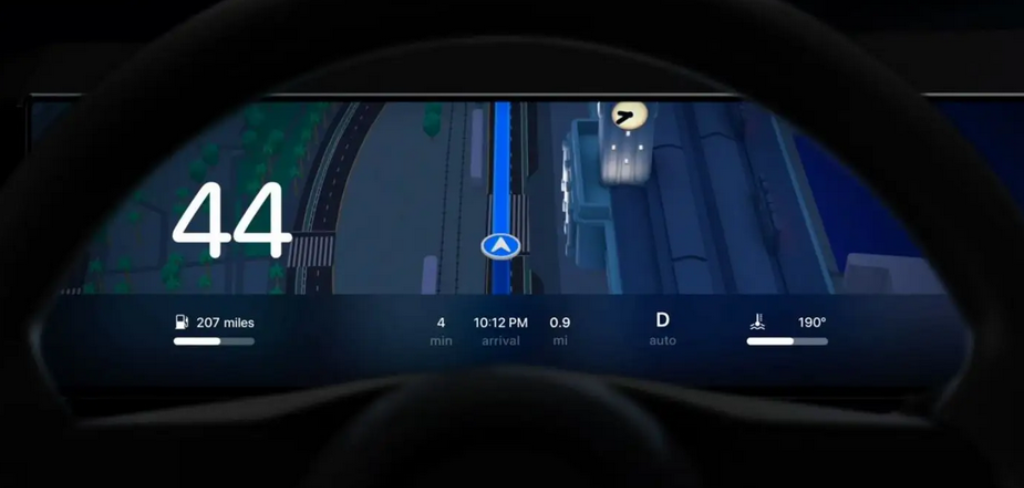 Does Tesla need CarPlay?
Tesla, as a technology company, will write its own entertainment system software for its own in-car information. In fact, there is a more important point, the reason why Tesla does not support CarPlay is that if the vehicle is equipped with CarPlay function, it is equivalent to giving all the control of the screen to CarPlay, in this case, it is possible to face the car data security, attribution and other issues, even after the car system problems, there will be problems in the division of power and responsibility.
The above analysis is from the perspective of the car manufacturer. If we analyze it from the perspective of user experience, we will have a different perspective.
Do you need CarPlay on Tesla?
With the advent of the era of smart networked cars and cross-border integration, Apple is able to have the opportunity to play a more important role in human-computer interaction. Compared with this generation of CarPlay, the new generation of CarPlay has been optimized and enhanced at least in terms of adaptability, functionality, and information display.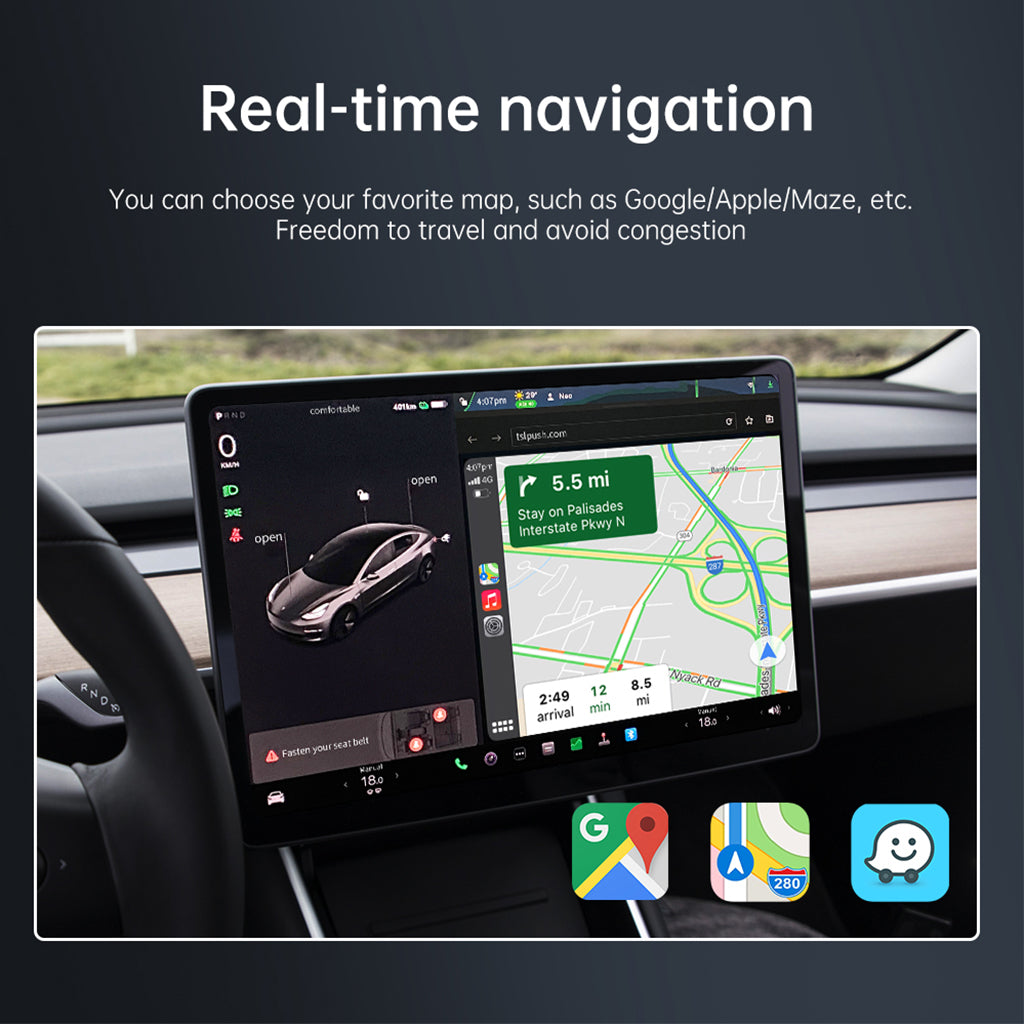 The new generation CarPlay can fill all screens. Unlike this generation of CarPlay, next-generation CarPlay can fill all the front screens including the instrument, center and passenger entertainment screens. "Next-generation CarPlay will deliver content across screens, giving you a unified and consistent experience."
People who are willing to buy Tesla are willing to bring their gas car driving habits to the past, as CarPlay has been developed for more than ten years and people's driving habits have been formed for more than ten years. As we all know, it's really hard to completely change one's habits. Take the daily use of the map software and like to use Siri voice command, you can not get in the Tesla is very difficult to get a sense of human and cell phone and car harmonious interaction experience.
How to get Tesla Model 3 CarPlay?
Binize Tesla CarPlay adapter just make this happen. It communicates with each other through Bluetooth and WiFi, and then visit a specific server under the URL to realize CarPlay feature in the browser.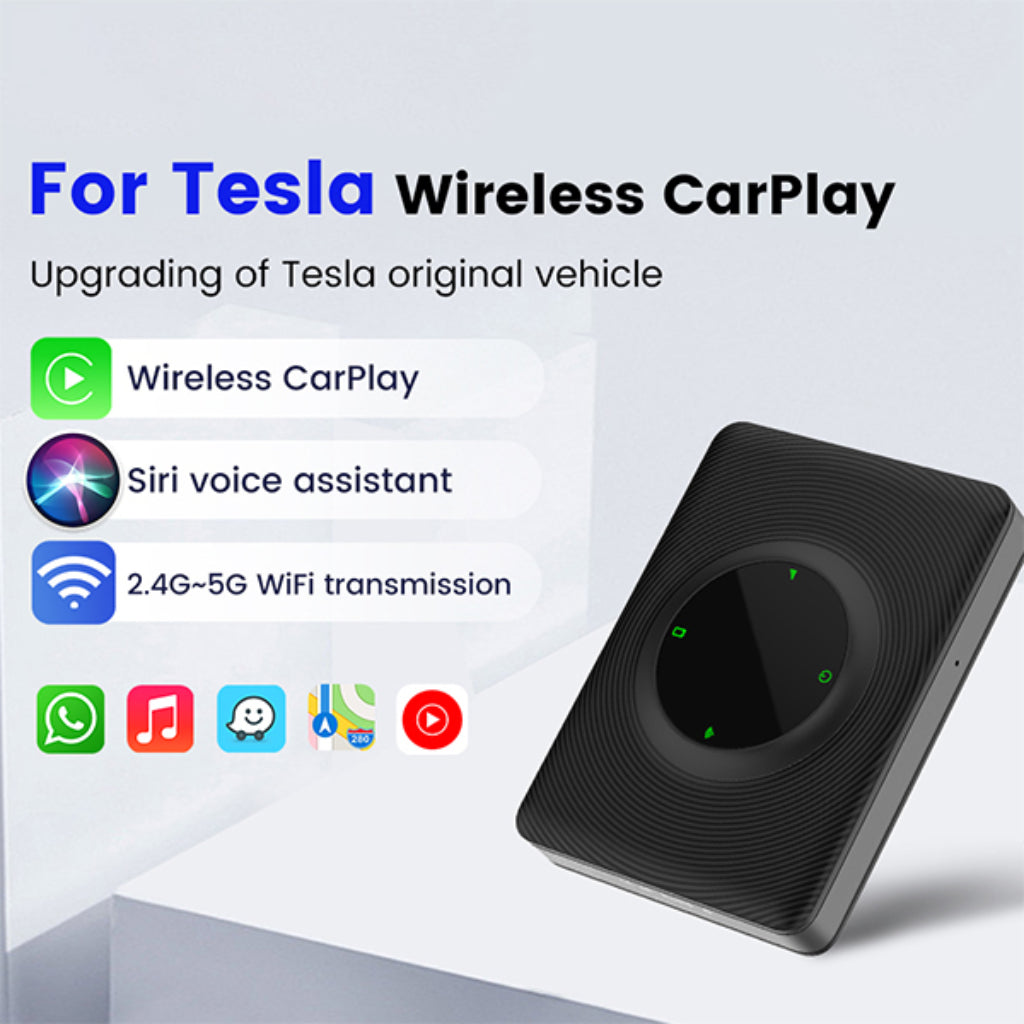 Connect Steps:
Prepare a normal Nano SIM card and get it plugged in
Plug Binize Tesla CarPlay Adapter via the USB cable included
Go to the Tesla touchscreen WiFi setting page, search for the adapter's WiFi, and pair.
Password: 88888888, make sure the "Stay connected during driving" option is chosen. 
Open a new browser page, and input the specific URL
Turn on your iPhone wifi, then search for the adapter Bluetooth, then pair
Approve the permission for Using CarPlay
If you are using Binize Tesla CarPlay adapter, we highly recommend bookmarking the URL mentioned above and forgetting all previous Bluetooth pairs.