What car stereo brand is the best ?
Car stereo systems mainly refer to car players, covering various car controls such as entertainment systems, air conditioning switches, etc. The experience is also a necessary part of the driving experience in the car. The quality of experience directly affects the mood of car owners.
Generally speaking, the head unit system can be divided into two types: the one is Android system, the question that is often asked is what is the best android car stereo? Of course, the openness of the best android car stereo system has attracted the attention of many car owners.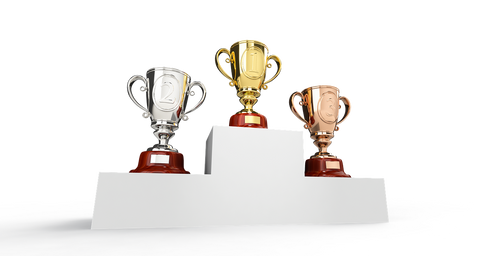 But at the same time, maybe we also need to give Wince system a chance, most of the general original factory car stereo are Wince system. So, this time we come from the original factory car player system to give an answer to this question.
Recently, the Consumers Union conducted a survey on more than 82,000 models of different brands, asking car owners about their experiences and feelings about in-car systems. Count the best 8 car central controls. What are they? Then look down.
No.8   Volkswagen: MIB2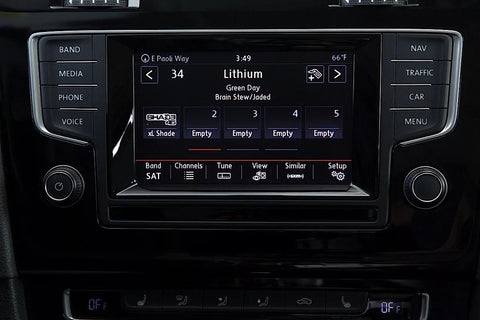 VW system can be seen on the 2015-2017 models. Detailed calculations for fuel consumption, driving distance, and driving time.
No.7   BUICK/Chevrolet: GMC Intellilnk/My link
MyLink is an in-vehicle intelligent system launched by Chevrolet. Of course, it is also applicable to Buick and GMC.
No.6   Volvo: Sensus Connect Touch
The console of Volvo models on sale gives people a minimalist style. High screen resolution and fast response speed.
No.5   BMW: iDrive Touch
BMW's iDrive system can be said to be the pioneer of smart interaction systems. For example, e46, the touch screen of the screen has high resolution, this system is quite simple and easy to use.
No.4   Ford/ LINCOLN: Sync 3
This system can be said to be relatively smooth to operate, and the design of the interface is also more intuitive and easier to use.
No.3 Chrysler:Uconnect
This Uconnect system is considered the best. The media interface has multiple connection methods, including USB/CD/SD and mobile Bluetooth. And many functions can be controlled on the screen, such as seat heating, ventilation, rear-view mirror adjustment, and air-conditioning switch.
No.2 Audi:MII All-in-Touch
It covers most of the controls in the car, with rich functions such as car settings, driver assistance systems, air conditioning, maintenance and inspections.
No.1 Tesla: 17-inch Screen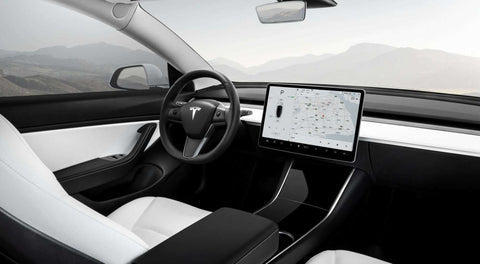 The 17-inch floating screen is equivalent to a laptop, and everything can be controlled with ease. Clear graphics, large buttons, even the opening of the door may be controlled by the screen.
Android navigation can be said to be one of the hottest automotive electronic products this year or even in recent years. At all domestic car aftermarket exhibitions, the best android car stereo navigation has attracted a lot of attention.
The Wince system has good closedness, good security, mature and stable system, and is easier to integrate with the windows system.
No matter whether you choose, the best android car stereo or top Wince system, improving product quality has a higher cost performance and more practical significance. I think car owners are more willing to accept it.
Central Control Multimedia is a sensory experience integrating technology and entertainment. It carries the mood of the car owner. Smooth and comfortable operation naturally brings a better experience to the car owner; stuttering, delay, and poor interface effects directly affect the mood of the car owner.