How To Install A Car Stereo On Lexus GS400
Car stereo systems have seen their fair share of upgrades over the years, from CD players to Mp3 stereo decks. If you want to replace your factory Lexus GS400 radio with aftermarket head unit or repair your stereo system; you can choose to have the radio disassembled by an audio technician, or you can do it yourself for a fraction of the cost. In this article, you'll learn how to install a car radio on your Lexus.
Removing The Old Car Radio
Before we get down to serious talk about how to install a car stereo on your Lexus GS400, there's one necessary step, removing your current car's audio systems. There are two cases, either you have a factory head unit or you have a aftermarket one. Be sure to remove the negative lead from the battery before removing it to prevent any risk of short circuit or electric shock. Once this is implemented, there are two ways to equip your Lexus GS according to the audio:
You'll have to be patient in this case, in most cases the extraction clips in the 4 holes in the corners of the car radio are enough to remove the radio. But for a specific model of a specific year, this process won't be enough to remove the old car radio on your Lexus GS400. In fact, you'll need to remove some car parts from the center console to access the car radio itself. To do this, you'll need to use a screwdriver to remove the plastic cover that's in the way. Once you enter the station, make sure to disconnect all connections.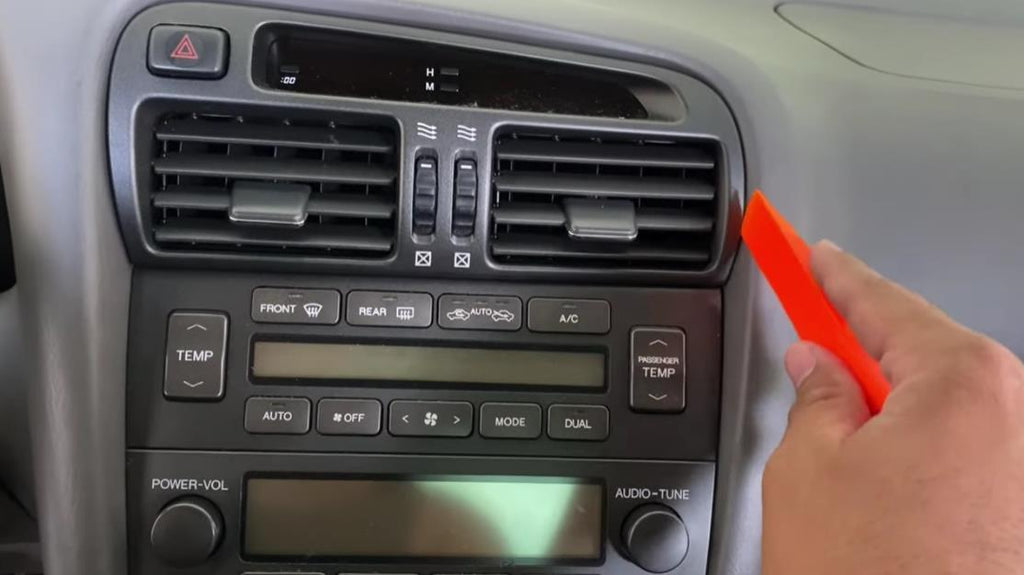 In this case, the operation is much simpler, you just need to use the extraction clips and press the 4 corners of your car center control to get it out of its place. Once this step is performed, make sure to unplug it and remove the metal frame that supports it in the notch in the center console. That's it, you've removed the old radio from your car, all you have to do is install a new one!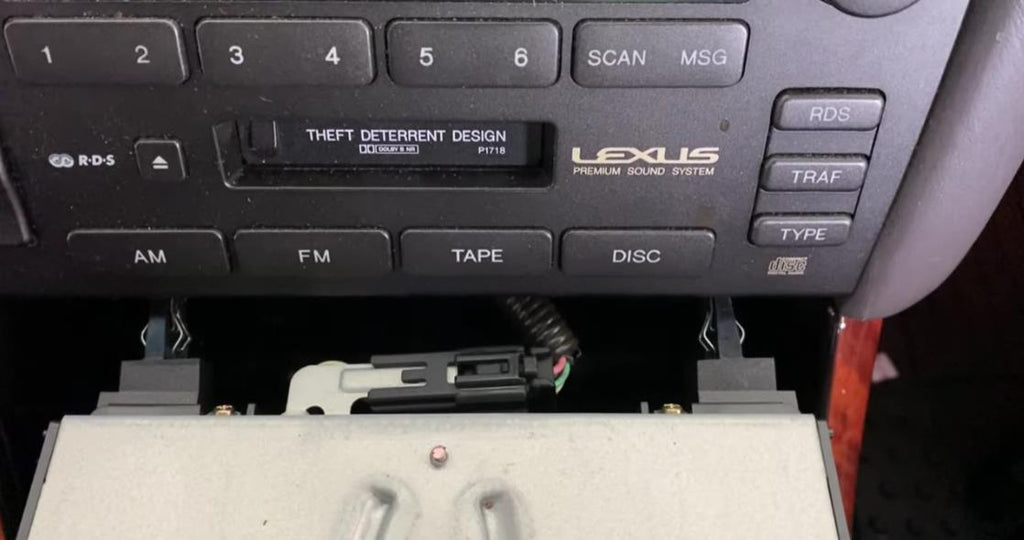 Install And Connect Car Stereo
First, provide the metal frame to your new car radio, the job of this frame is to put your car radio in your Lexus GS400, once placed, make sure to press the locking tabs on each side of the frame. Once this step is complete, you will need to connect your car radio's three plugs, two ISO connectors for power and sound to your Lexus GS speakers, and then the radio antenna socket. For the latter, on some models you may need an adapter to convert it from male to female to be able to adjust it to your new radio's socket. In the end, all you have to do is push your car radio into the metal frame, snap it into place, and place its supplied plastic or metal frame on its profile.