How to Install a Car Stereo in volkswagen jetta 2017 ?

A new car stereo replacement can make your dashboard modernize, not only improve the performance of your car speakers system, but give you access to a range of media devices, such as Bluetooth connection, HD and satellite radio, or CarPlay and Android Auto on an Android 10 touch screen car stereo. Maybe your factory car radio has met your need for navigation, if you prefer to enjoy CarPlay or Android Auto, get a new replacement! This article shows you some steps to install a car stereo in volkswagen jetta 2017, hope it helps you to DIY your new car stereo.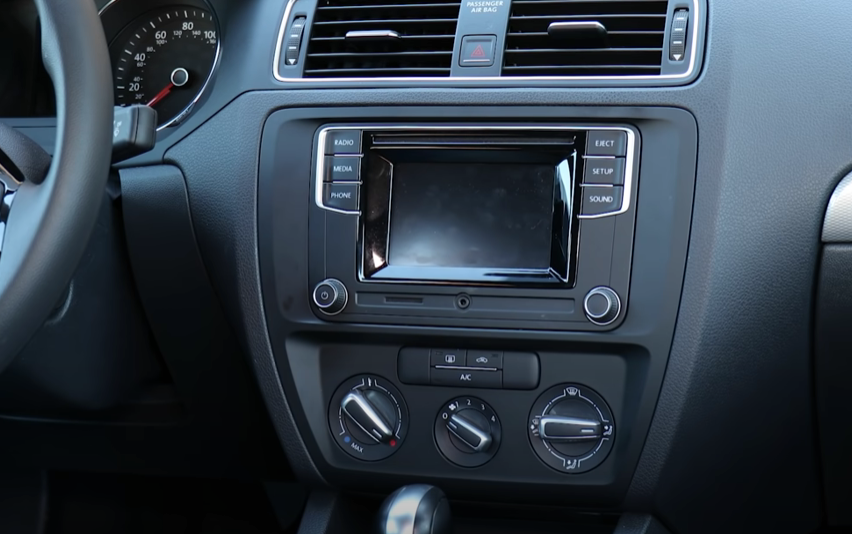 Car Stereo Installation Tools


To install a car stereo, you'll need the right set of tools.
Pry bar or prying tool
Phillips head screwdrivers
Soldering iron or crimping tool
Wiring harness adapter

If you don't have a wiring harness adapter, you will also need soldering or crimping tools.


How to remove the old car stereo from volkswagen jetta 2017


Step1
Use pry bar or prying tool to pry the trim panel around the shift. When the trim panel is loose, take it off with your hand and put it aside.

Step2
Pry out the trim panel, you would see four screws that held the car stereo. Use a Phillips head screwdrivers to remove the screws around the dashboard.

Step3
Remove the car stereo and disconnect the wire harnesses one by one behind it.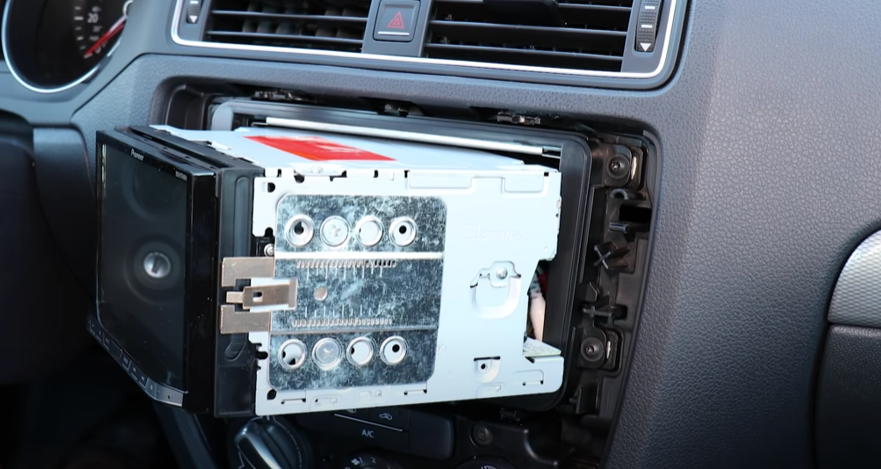 How to install the new car stereo in Volkswagen Jetta 2017

Step1
Match the wire harnesses of the car's harnesses to the new stereo's harnesses according to the manual. The wire harnesses and connectors are unique, so it is easy for you to figure out. Then plug into the back of the car stereo.
Step2
Powering up the car stereo and test. Double check the touch screen and speaker, some features like CarPlay and Android Auto. If everything is OK, enjoy your car stereo.

Step3
Reinstall the car stereo into the dashboard.

Step4
Put the screws into the dash plate and push the trim panels back into place.



What is Apple CarPlay?
Apple CarPlay is one of the latest and most convenient technology features for your vehicle. With this feature, you can do all the things you like to do on the iPhone directly on the dashboard of your car with a touch screen. You can use Apple Maps or one of your other favorite navigation applications for navigating. Easy access to your contacts, answering and answering calls, and even sending text messages. You can also listen to your favorite playlists from Apple Music or other music apps. Apple CarPlay can help you focus more on the road instead of looking down at your phone.


With Wireless CarPlay and Android Auto compatible car stereo, you can sync some apps on your phone to the car stereo in Volkswagen Jetta 2017. With connection, you no need to look at your phone's navigation anymore, you can also get access to hands-free calling and messages, enjoy your playlist. It acts as a projector when you use Mirrorlink, so you can watch YouTube videos, Netflix on this 10inch touchscreen car stereo.