Binize 7 inch android auto head unit supports AM/FM radio, Bluetooth, RCA, Backup Camera Input, Mirror Link
(iPhone 11 below, except for iPhone X, not compatible with Samsung), the brightness adjustment, and Steering Wheel Control, with TF card slot/AUX port/USB/Remote and GPS. The most feature of this android auto head unit is compatible with Apple CarPlay&Android Auto.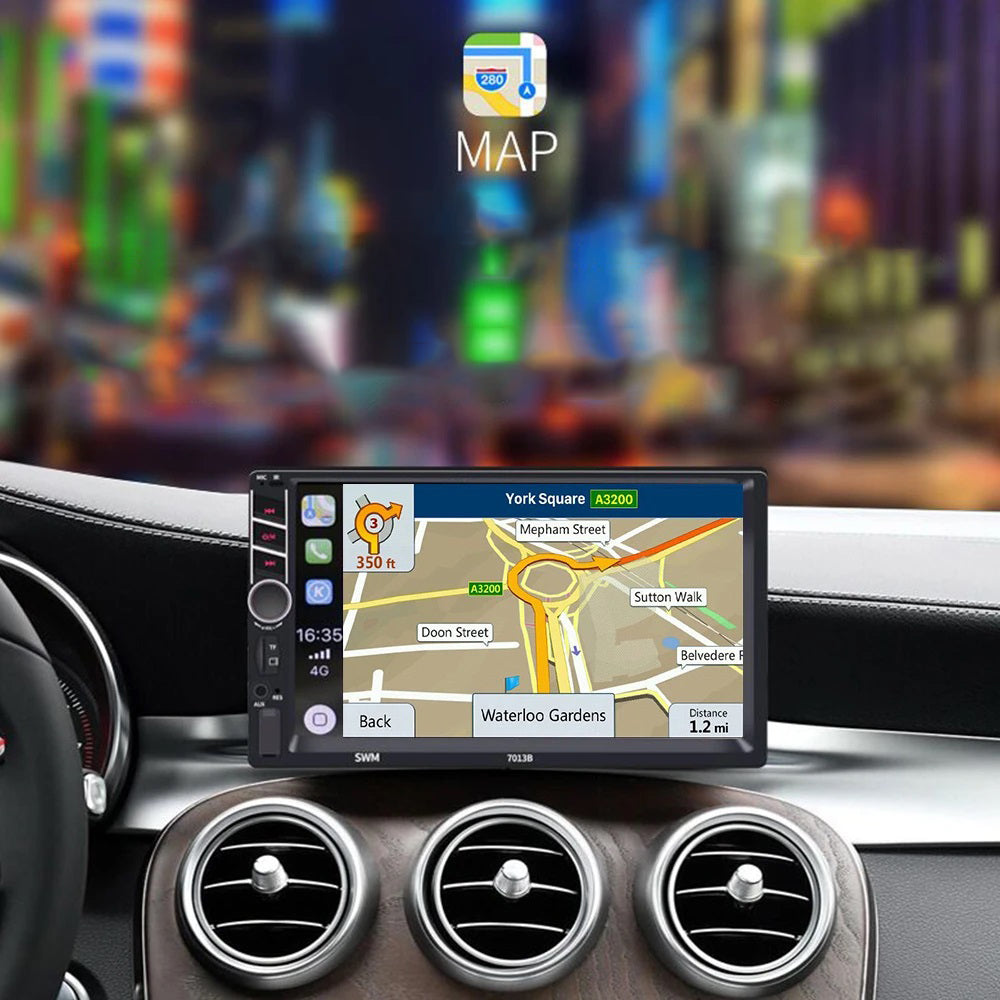 Binize 7 inch android auto head unit with GPS.
Mobile Phone's built-in navigation is convenient and practical. Feel free to download mainstream navigation maps and synchronize cell phone data. Search history, mobile online map.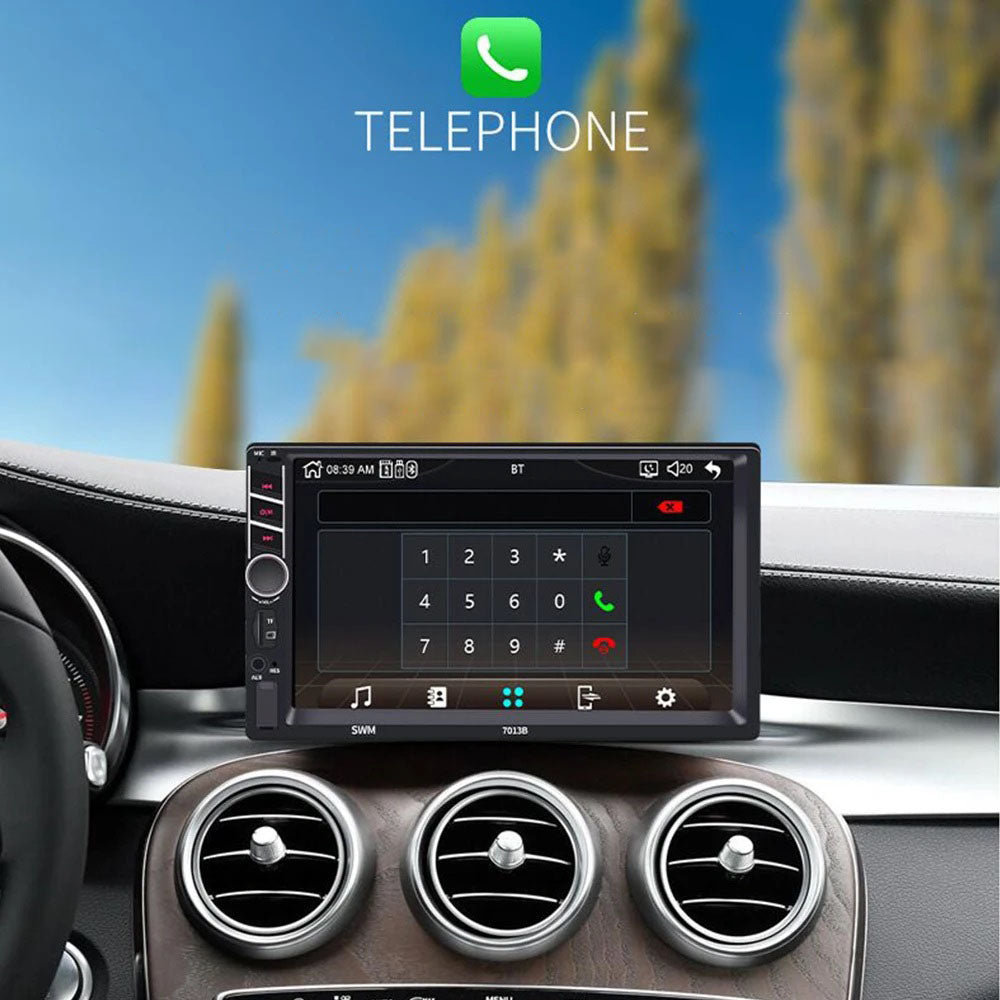 Voice control calls are easier to dial
Use the Voice Assistant on Mobile to directly control calls
Just say: "Call General Yang" and broadcast the phone, whether it is a phone call can do it for you.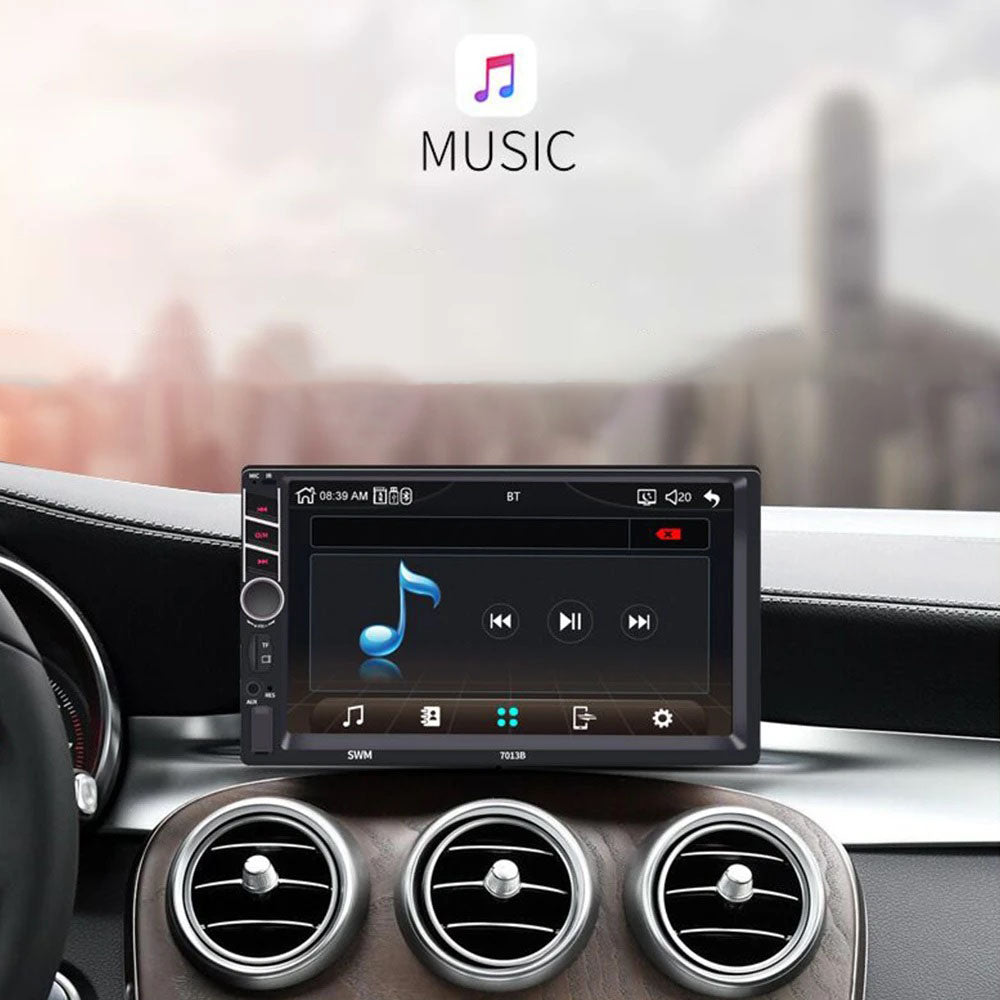 Music syncing adds more than the atmosphere
Use the car stereo's built-in control keys to access your songs. Qualification and more audio APP. You can search by artist, album, or song.
Binize 7 inch android auto head unit will play your favorite tracks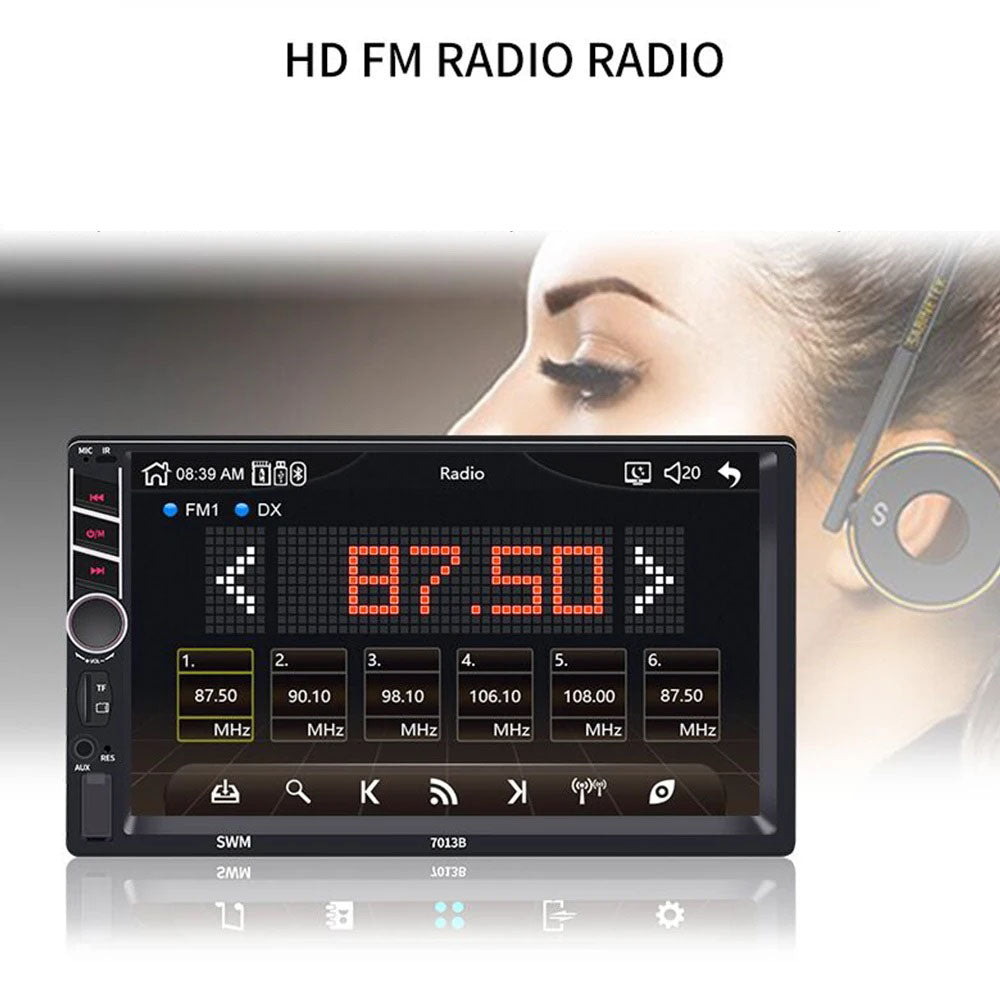 Binize 7 inch android auto head unit comes with High-quality digital stereo
FM radio, automatic search mode channels, semi-automatic mode. Listen to music, news, and traffic information. Enjoy yourself anytime, anywhere!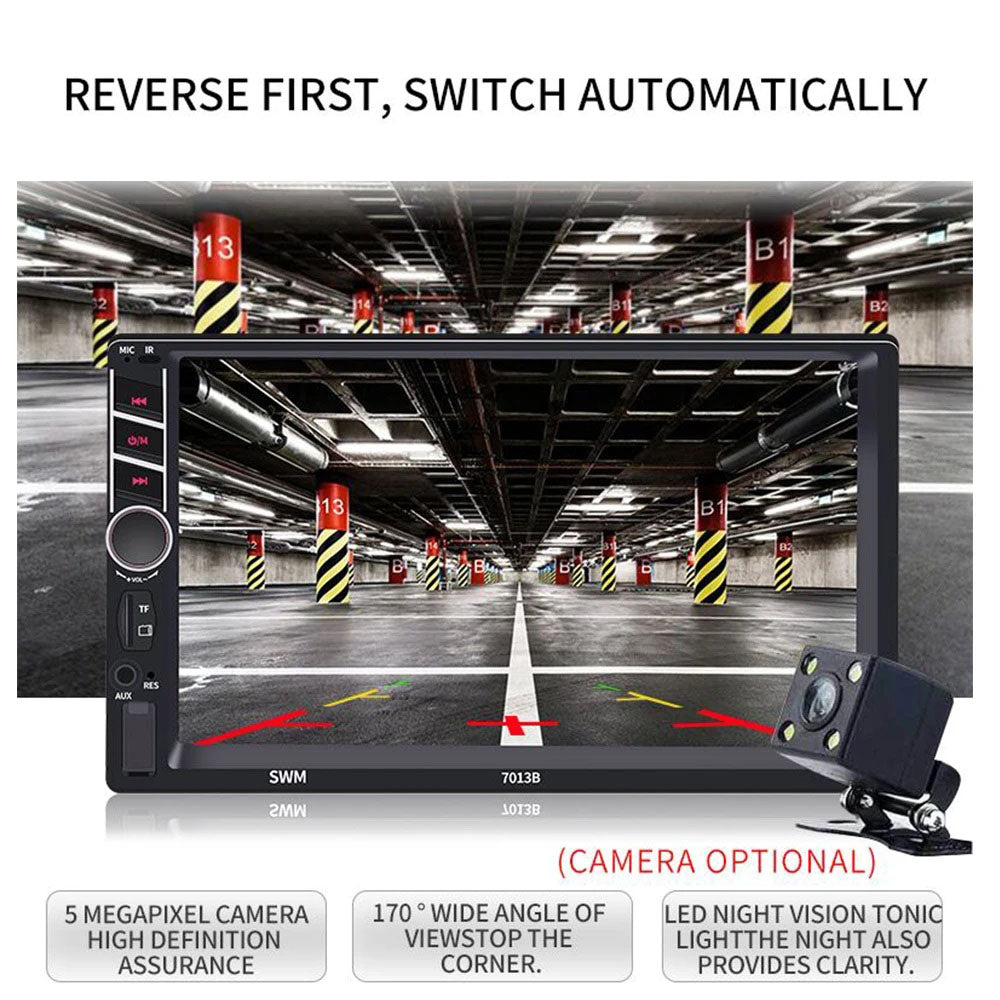 The reverse gear automatically switched to the reverse image.
   With the help of the reverse image, you can quickly and simplify the car in the right place. It saves you a lot of time and reduces the risk of friction.

   Nowadays, the Android Auto head unit starts as a great mobile-based car stereo, it has become one of the most important features on new cars. It allows you to access the basic functions of the phone through the car's infotainment system. You can keep your phone securely in your pocket or wallet, make and receive calls, receive and send text messages, transmit music, and guide to your destination via the infotainment system. More than 400 car models come with built-in Android Auto currently, but how can we make the old version car realize Android Auto function? Binize 7 inch android auto head unit will help you.   Best android auto car stereo or cheap android auto head unit? We believe you will have a judgment after using some android car radios. Our 7-inch android auto head unit not only supports android auto but also has a car play function.   Binize 7 inch android auto head unit needs to use the original USB cable of your phone to use the android auto/carplay function. Please note, this android auto head unit is not compatible with iPhone X. Just a few simple steps and you can enjoy the Android Auto/Carplay immediately.


 FAQ
Q: How to use Android Auto in a 7-inch car stereo?
1. click set up
2. mobile phone automatic - Auto Play
3. use the original USB wire from your phone
4. connect the phone to the radio
Q: How to update the system from 7013B?
1.unzip the update file
2.copy the update file into a USB flash drive
3.plug the USB flash drive
4.update automatically
5.restart 
Please Note:
1- We provide free shipping services.
2-On the day you submit the order, we will send out your goods, you can check the logistics update information after 5 nature days.
Transport process
1-3 nature days for processing
Use China Post to send goods (free shipping), you can also choose to pay the postage and choose faster air freight, such as DHL, UPS, FEDEX.
Take the United States as an example. The last mile will use USPS to deliver the goods to your address. According to local conditions in other countries, international freight companies will choose the best quality method

3- If there are taxes and fees incurred during the contractor's process, It's the customer's responsibility to cover all the taxes

4- The following transportation methods are air transportation. The reference time to reach the United States is 15-25 days, and the time to reach Europe is 20-30 days. For other countries and regions, please contact customer service.

5- 60 days to return and exchange the goods.
 China Post Free shipping reference time (natural day)
North America
Transportation

 

Nature day
United States
13-25 days

FREESHIPPING

Canada
13-25 days

FREESHIPPING

Mexico
18-35 days

FREESHIPPING

Europe
Transportation Nature Day

 

UK, France, Germany, Italy, Spain, Netherlands, Austria, Belgium, Bulgaria, Switzerland, Czech, Denmark, Estonia, Finland, Greece, Croatia, Hungary, Ireland, Lithuania, Luxembourg, Latvia, Malta, Poland, Portugal, Romania, Sweden, Slovenia, Slovakia, Ukraine

20-30 days

FREESHIPPING

Oceania
Transportation Nature Day

Australia, New Zealand

20-30 days

FREESHIPPING

Asia (Middle East)
Transportation Nature Day

UAE

20-30 days

FREESHIPPING




Cyprus

20-30 days

FREESHIPPING




Israel

20-30 days

FREESHIPPING




Saudi Arabia

20-30 days

FREESHIPPING




Turkey

20-30 days

FREESHIPPING



Africa
Transportation Nature Day

South Africa                                                                     

18-35 days

FREESHIPPING
 We provide a faster shipping method, of course, this requires you to pay.
 Country

DHL, UPS, FedEx 

Australia, New Zealand

29.99$ 

7-15 natural day

United States, Mexico, Canada

29.99$

8-20 natural day

Jersey, Croatia, Lithuania, Latvia, Luxembourg, Czech Republic, Slovenia, Liechtenstein, Sweden, Switzerland, Monaco, Austria, Andorra, Malta, Portugal, Greenland, Norway, Slovakia, Cyprus, Hungary, Canary Islands, Italy, Guernsey, Spain, Greece, Bulgaria, India, United Kingdom, Netherlands, Belgium, Iceland, Gibraltar, Poland, Ireland, Denmark, Germany, Estonia, France, Finland

29.99$

4-11 natural day

Egypt, Israel, Jordan, Bahrain, Afghanistan, Turkey, Oman, UAE, Saudi Arabia, Libya, Kuwait, Qatar 

29.99$

6-14 natural day